Sukkot: The Festival of Booths
Sukkot (booths) is one of the three pilgrimage festivals, along with Passover and Shavuot, which were originally agricultural celebrations. Also known as the Feast of Booths or Feast of Tabernacles, Sukkot marks the fall harvest. Its significance, however, goes beyond being a holiday of thanksgiving. In the Amidah, Sukkot is described as "the time of our rejoicing." Sukkot, falling as it does on the heels of the Days of Awe, offers us a sense of completion and spiritual gratification. It's a time for "building up" after the personal reflections of the Days of Awe.
Don't forget to order your Lulav & Etrog! Lulav and Etrog sets must be ordered by Thursday, September 22 at 12:00pm. The cost is $50 per set. Pick up will be available starting Friday, October 7.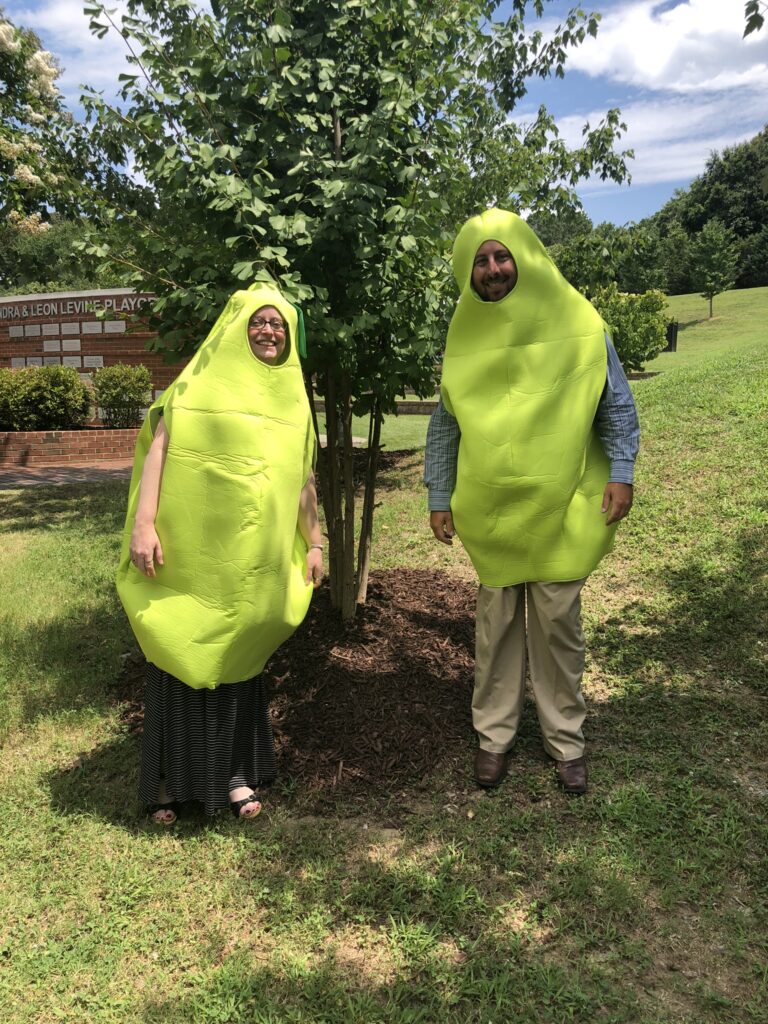 RELIGIOUS SCHOOL SUKKOT EXPERIENCE
Sunday, October 9 @ 9:00am
Religious School students will spend the morning gearing up for Sukkot. In addition to rotating through interactive stations about Sukkot, they will make decorations for Temple Beth El's Sukkah so it is festive for the week-long celebration. 
SOCIAL JUSTICE AND ACTION TRIBE LAUNCH PARTY
Sunday, October 9 @ 4:00pm
As we enter Sukkot, a holiday centered around welcoming guests and sharing the abundance of our harvest, you are invited to join us for our inaugural Social Justice & Action TriBE Launch! This gathering will focus on opportunities to sign up for TriBEs that have a particular social action and/or justice component. If tikkun olam (world repair) runs in your veins, or if you're curious about opportunities to make change while connecting with fellow congregants, this is the event for you! 
TriBEs foster relationships among congregants that strengthen and deepen the fabric of our community and help members connect to our congregation and to each other. Whether you have a desire to serve the greater Charlotte community, advocate for your passion, or learn more about the challenges facing our society, Social Justice & Action TriBEs offer congregants ways to work together in community to make your corner of the world a better place, while forging connections and finding strength in numbers. Join us to create new and deep relationships with fellow congregants while being the change you wish to see in the world! Register by Monday, October 3.
If you have any questions or are unable to attend but are interested in being part of this exciting new phase of social justice at Temple Beth El, please reach out to Nicole Sidman, Social Justice Outreach Coordinator.
SUKKOT EVENING: JAZZ UNDER A FULL MOON IN THE SUKKAH
Sunday, October 9 @ 6:00pm
Welcome in Sukkot with jazz, drinks, and hors d'oeuvres in the sukkah. The acclaimed Sean Higgins Trio will bring jazz and joy to Temple Beth El under the Sukkot full moon. Register by Monday, October 3.
TOT SUKKOT
Monday, October 10 @ 9:30am
Sing, dance, pray, and shake the lulav with Rabbi Nichols and Ms. Patty for this joyful holiday service. Our energetic service will be followed by snacks and lots of time to create, play, and schmooze.
FESTIVAL MORNING SERVICE
Monday, October 10 @ 10:30am at Archer Chapel
TRIBE LEADER GATHERING IN THE SUKKAH
Tuesday, October 11 @ 6:30pm at Temple Beth El Sukkah
Calling all TriBE Leaders! Come schmooze outdoors in the Sukkah with fellow TriBE Leaders, Andy Harkavy, and Rabbi Erdheim! Conversation and fellowship with other TriBE Leaders and Co-Leaders. This will serve as a special time to reflect and share our experiences, learn from each other, and celebrate what we are creating. Register by Thursday, October 6.
KEHILLAT SHABBAT: SUKKOT
Friday, October 14 @ 6:00pm at Blumenthal Sanctuary
CONGREGATIONAL SHABBAT DINNER IN THE SUKKAH
Friday, October 14 @ 7:15pm at Temple Beth El Sukkah 
Join us immediately following services for a delicious dinner. You'll have a chance to shake the lulav and etrog, along with a guaranteed fun time. Register for dinner by Tuesday, October 11.  
SUKKOT TORAH STUDY
Saturday, October 15 @ 9:00am at the Jonathan Howard Board Room and Online
HIKE WITH RABBI KNIGHT
Saturday, October 15 @ 10:30am at Park Road Park
Join Rabbi Knight for a Sukkot Hike (more like a walk in a beautiful area) at Park Road Park, 6220 Park Road, Shelter #2. Take a break from the craziness of the week and create a space for quiet reflection and a bit of learning. All levels of hiking are welcome. We will explore the ideas of Sukkot and our connection with the natural world as a source of healing and renewal.
SHABBAT MORNING SERVICE
Saturday, October 15 @ 10:30am at Archer Chapel
PORCH SUKKOT COOKOUT (OFFSITE)
Saturday, October 15 @ 6:00pm at TBD Location
Join fellow young adults, Andy Harkavy, and Rabbi Erdheim as we celebrate Sukkot at this special home-hosted event. We will shake the lulav, smell the etrog, and enjoy a brief Havdalah Service together. Register by Tuesday, October 11.