As Reform Jews, we believe democracy is strongest when everyone participates – and it suffers when citizens are shut out from the democratic process or choose not to engage. Thanks to everyone who participated in our civic engagements efforts for the 2020 election.
See below for resources for future election periods.
Share #TBECLTvotes! Apply our frame to your profile picture on Facebook.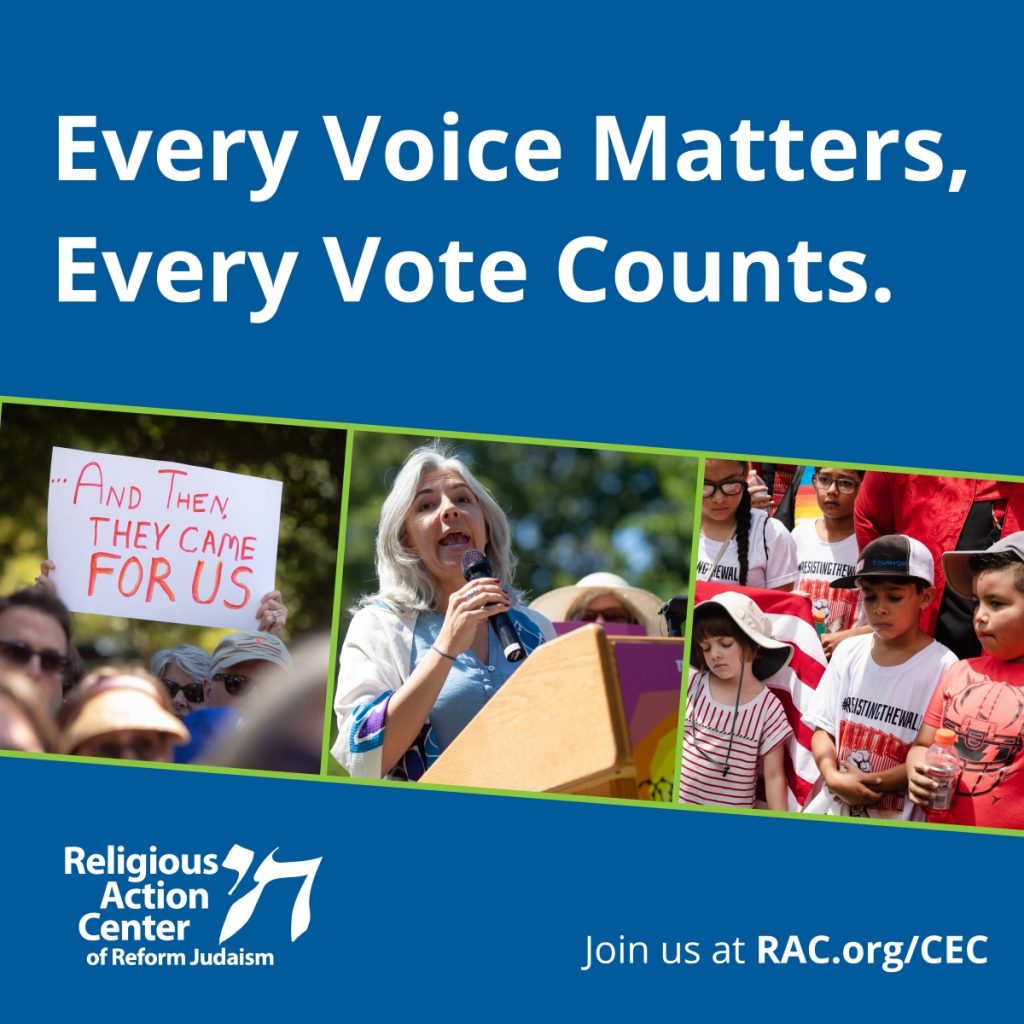 Check to see if you are registered to vote and if you are not, register online today. See the links below for the Board of Elections for Mecklenburg, Union and Cabarrus counties. Helpful tip: You don't need to be 18 to register. You just need to be 18 by November 3 to vote.
Confirm Your Registration
Have you moved recently, or are you voting again for the first time? You can check your registration and even register to vote here. (It is a good idea to do this even if you think you are already registered to vote).
Information About Serving as a Poll Worker
Useful Information On Voting
You can track your absentee ballot's status by registering for North Carolina BallotTrax
To submit your ballot, you can physically deliver your ballot to your county's Board of Elections office or mail in the ballot. Click here for USPS Election Mail information.
Read the NPR Blog on submitting mail in ballots.
Remember it is a felony to vote more than once. Read about it.
On Election Day, you may deliver your mail in ballot to your county Board of Elections office or get it postmarked at the post office by 5 PM.  Don't take your mail in ballot to your Election Day polling location.
If You Encounter Any Issues With Voting
Be an Informed Voter! Resources to Learn About Candidates and What's on the Ballot:
Resources will be updated pending future elections.