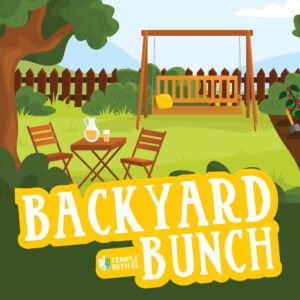 Backyard Bunch - Presented by TBE Jam: A Jewish Young Adult Community
One Sunday a month, 5:00pm-7:00pm | Rabbi Lexi Erdheim's Home
Join Rabbi Erdheim, Charlie, and Henry the Husky one Sunday a month for dinner, drinks, and discussion in their backyard. We will engage in conversation about Jewish perspectives on a variety of contemporary issues that affect us as young adults – such as social media, AI, dating, reproductive rights, social media, or whatever other questions are on your mind!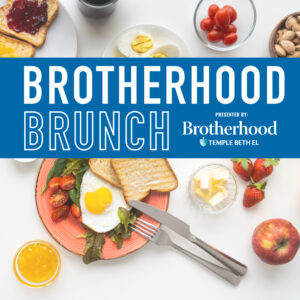 Brotherhood Sunday Brunch
Sunday, October 22, 10:00am-12:00pm
Join Brotherhood, Rabbi Knight, and local FBI agents for a presentation on FBI Civil Rights Program with a specific focus on hate crimes. We will discuss federal civil rights statutes, case study examples and information on reporting. There will be time for dialogue with the community and questions after the presentation.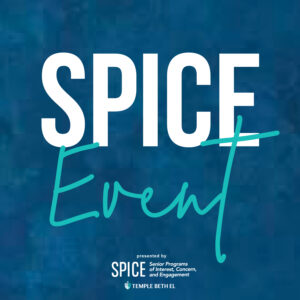 Senior Programs of Interest, Concern and Engagement (SPICE)
SPICE is a community of Temple Beth El seniors, who learn, play, serve and worship together. On two Wednesdays every month from 11:00am-1:00pm, SPICE hosts a lunch at the synagogue featuring a speaker or performance. Once a month Temple Beth El clergy teach on a related topic. To register for Fall SPICE offerings, click below!