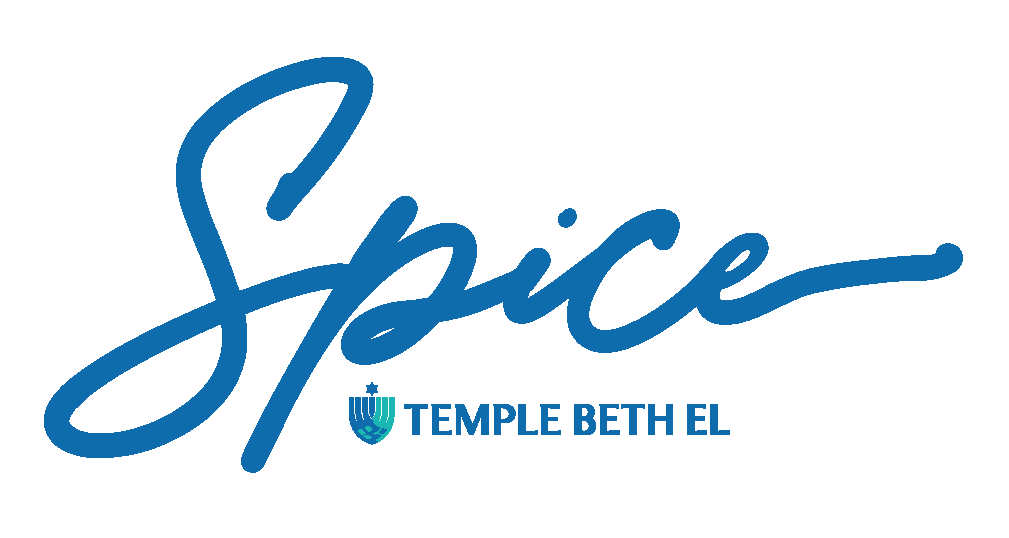 Spice Up Your Life
Mission – To enhance the quality of life for Metrolina Jewish seniors.
Vision – To strive to create a stronger self-image and emotional health by performing the Jewish imperatives of Tikkun Olam and Tzedakah.
Goals – To provide programs and activities culturally, socially and intellectually that will afford learning and participation.
Welcome to the Winter/Spring 2023 Program Season for Spice!
Join us for exciting programs and delicious lunches that included presentations by Temple Beth El Clergy. Register for the programs and lunches on our calendar.
February 15, 2023 – The Future of the Charlotte Public Library (Clergy Speaker: Rabbi Beth Nichols)
February 17, 2023 – SPICE Potluck
March 1, 2023 – The Rise of Antisemitism in the United States and Europe (Clergy Speaker: Rabbi Asher Knight)
March 15, 2023 – SPICE JFS Spring Food Drive
The Making of Picasso (Clergy Speaker: Rabbi Lexi Erdheim)
April 19, 2023 – Spring Picnic!
May 1, 2023 – The Buddhist Path and Meditation
May 17, 2023 – SPICE Out!  The Picasso Exhibit at the Mint Museum
Put Some Spice in Your Life
WE LEARN TOGETHER
Join us on the first and third Wednesdays for monthly presentations from TBE Clergy and Charlotte area professionals. 
WE HAVE FUN TOGETHER
Visit great venues with SPICE Outs, which take SPICE offsite to museums, theaters, and other locations providing an atmosphere for exceptional learning experiences and fabulously fun times.

WE CARE FOR EACH OTHER
Provide companionship with Seniors Visiting Seniors which trains volunteers who offer companionship. Providing some much-needed conversation, a friendly face, encouraging words, and quiet listening are incredible mitzvot.

WE ACT TOGETHER
SPICE is a partner to Sterling Elementary School. Raising funds, providing enhancements to students' experiences, rewards for achieving goals, and working one-on-one with students to elevate learning experiences are the hallmarks of SPICE's relationship with Sterling Elementary.
WE PRAY TOGETHER
We attend Shabbat Evening Service and host a Potluck Dinner every quarter. Nothing says community like a jointly made and shared meal.
SPICE programming is funded in part by the Marshall Lindner SPICE Endowment.