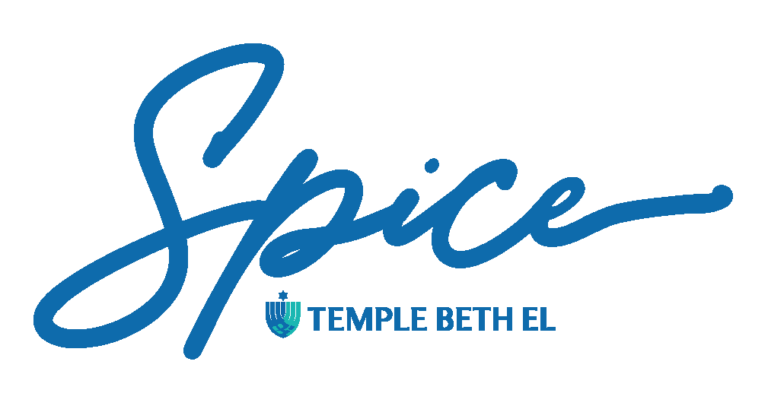 Fabulous Lunch, Learn, and Socialize Programs
Fun SPICE Outs to Theater, Museum, Music, and Dance Opportunities
Quarterly Potluck Shabbat Dinners
SAGE Deep Dive Learning Programs
Tikkun Olam Programs

Sterling Elementary
Senior to Senior
SPICE programming is funded in part by the Marshall Lindner SPICE Endowment.
Join us for an upcoming lunch, learn, and socialize program! 
Wednesday, October 4 at 12:00pm
Join us for Lunch in the Sukkah, as we kick off the return to SPICE. Catch up with old friends and make new ones as we enjoy a luncheon with bagels, lox, chicken/tuna/egg salad, and more!
Wednesday, October 18 at 11:00am
Join District Attorney Spencer Merriweather, Rabbi Lexi Erdheim, and Nicole Sidman to discuss post-pandemic crime trends in the community. 
Wednesday, November 1 at 11:00am
Join Rabbi Stuart Gershon for an enlightening presentation on The Past and Future of Reform Judaism. Lunch will include stuffed cabbage, kasha, and bow ties.
Friday, November 10 at 6:00pm
Don't miss our annual Potluck Dinner benefitting Sterling Elementary! Dinner
includes chicken marsala, mashed potatoes,  and an array of special dishes contributed by our wonderful SPICE community.
Wednesday, November 15 at 11:00am
Join Rabbi Asher Knight to discuss Herzl's groundbreaking vision for Jewish statehood, alongside Stefan Pienkny, who will commemorate the 50th Anniversary of the Yom Kippur War and its lasting legacy. 
Wednesday, December 6 at 11:00am
Join Cantor Mary Rebecca Thomas as we explore Light and Hope in Sound and Story, followed by our traditional Chanukah luncheon featuring chicken, crispy latkes, sweet jelly doughnuts, and more!
Wednesday, December 10 at 11:00am
Join us for "Nobody Does It Better: Jewish Musicians Who Influenced Pop Culture," featuring Cantor Jessica Roskin, who will unveil the untold stories of Jewish musicians who've left an indelible mark on pop culture, and "Melody in Search of an Anthem: Hatikvah," presented by Allan Margolies. A delicious lunch of fried chicken and fixins' will follow.
Wednesday, January 17 at 11:00am
Join us as Reverend Dr. Adrian Bird, Chaplain of Queens University of Charlotte presents, "Building Bridges, Not Walls: Stories Around the Interfaith Campfire." The presentation will be followed by a delicious Greek lunch, featuring Greek salad, spanakopita, chicken, and more!