Lifelong Jewish Learning at Temple Beth El
Lifelong Jewish learning creates and deepens our identity and commitment to our community and faith. Our offerings help us apply Jewish values to our daily lives, build meaningful relationships, and develop our spirituality.  
Some courses have a fee to help cover the costs of instructors and materials. However, finances should never be a barrier to learning. Please reach out to Kym Kaplan, Administrative Assistant for Lifelong Learning, for assistance.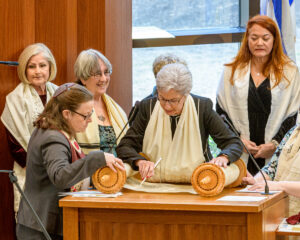 Learning is constant at Temple Beth El. These learning opportunities are open to all and generally do not require registration. People are invited to join throughout the year. 
Introductory courses to Jewish thought, belief, and practice. Perfect for those who want to brush up on their basic knowledge, are part of an interfaith family, or are considering conversion.
Please note: Hebrew classes require a minimum of 5 students to run. 




Melton: Community Partnership
Temple Beth El is excited to be partnering with The Jewish Federation of Charlotte and Temple Israel to bring The Florence Melton School of Adult Jewish Learning to Shalom Park. 
Each cohort hosts various learning opportunities throughout the year, including opportunities tailored to young adults and Religious School families.
The Ahavat Medinat Yisrael (Love for the State of Israel) Endowment supports active engagement with Israel through educational programs.


If you have any questions, please reach out to our Adult Education Team