Plan Your High Holy Days Journey
Consider ways you would like to experience the season differently given everything we've been through in the last two years. Perhaps you want to explore Mishkan HaNefesh, Temple's new High Holy Day Machzor, lend your voice to our choir, learn to blow the shofar, greet at services, take a hike at our awesome Wildacres Retreat, or participate in Tashlich. We have many ways for you to experience the meaningful messages of the season: hope, healing, gratitude, a commitment to make a better world, an openness to growth, and a celebration of the sweetness of life.
All of the resources, forms, guides, downloads, and dates you'll need to fully experience High Holy Days 5783 at Temple Beth El are located on this page, including a downloadable checklist to ensure you get the most out of the holiday season. We can't wait to celebrate with you.
Get Ready for the High Holy Days
Level Up Your High Holy Days Spirituality
Friday, September 2 at 4:00pm – Monday, September 5 at 12:00pm
Temple Beth El's Wildacres Retreat returns amid the majesty of the beautiful Blue Ridge Mountains, the perfect place for introspection, community, and learning.  Adults, children, and families of all shapes and sizes are encouraged to join us for this annual retreat. 
Registration deadline and payment deadline is Friday, August 12, 2022. 
Elul Reading Series: Congregational Book Read
Tuesdays, August 30, September 6, 13, and 20 from 7:00 PM-8:30 PM | Temple Beth El and Online
Join Rabbi Knight and Rabbi Erdheim as we read The Gift: 12 Lessons to Save Your Life by Edith Eger.
A native of Hungary, Edith Eger was a teenager when she and her family were sent to Auschwitz.  Despite overwhelming odds, Edith survived the Holocaust and emigrated with her husband and young daughter to America where she raised a family, earned a Ph.D., and practiced psychology. She spent decades hiding from her past, struggling with flashback and survivor's guilt. 35 years after World War II ended, Edith returned to Auschwitz and was finally able to heal and forgive herself.
Eger explains that the worst prison she experienced is not the prison that Nazis put her in but the one she created for herself: the prison within her own mind. She describes the most pervasive imprisoning beliefs she has known—including fear, grief, anger, secrets, stress, guilt, shame, and avoidance—and the tools she has discovered to deal with these universal challenges. These lessons are offered through riveting and inspiring stories from her life and the lives of her patients.
Eger's wisdom and heartfelt advice is as timely, and timeless, as ever and certain to resonate with us as we prepare for the High Holy Days.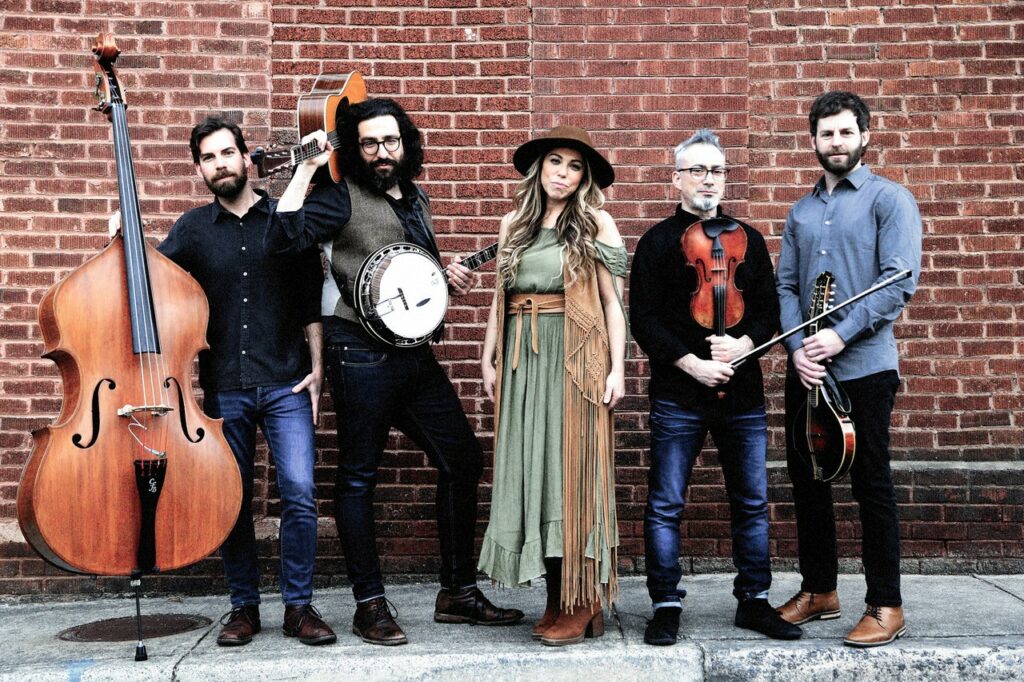 Nefesh Mountain: A S'lichot Evening Concert
Saturday, September 17 at 8:00pm – Temple Israel
Nefesh Mountain is the place where Bluegrass, Old-Time, and American Roots music meet with Jewish heritage and tradition. This five-member band seamlessly blends their deep love for American and Western musical forms with their own cultural backgrounds as Jewish Americans and is led by creators and husband and wife team Doni Zasloff and Eric Lindberg. The result of this unexpected and beautiful mix is a perfect way to usher in the High Holy Day season. The concert is followed by our S'lichot service led by the clergy of Temple Israel and Temple Beth El at 9:15pm.
Tashlich Across Charlotte • Monday, September 26
All generations are invited to join clergy as we come together on Rosh HaShanah afternoon to symbolically cast our sins into the water. Please register for a location that works best for you. All services begin at 4:30pm.
Don't Miss These Exciting NEW Events
Social Justice and Action
Sunday, October 9 at 4:00pm in the TBE Sukkah
You are invited to join us for our inaugural Social Justice & Action TriBE Launch. This gathering will focus on opportunities to sign up for TriBEs that have a particular social action and/or justice component.
Register by October 3
Sukkot Evening - Jazz Under a Full Moon in the Sukkah
Sunday, October 9 at 6:00pm in the TBE Sukkah
Welcome in Sukkot with jazz, drinks, and hors d'oeuvres in the sukkah. The acclaimed Sean Higgins Trio will bring jazz and joy to Temple Beth El under the Sukkot full moon.
Register by October 3

Congregational Shabbat Dinner
in the Sukkah
Friday, October 14 at 7:15pm in the TBE Sukkah
Join us immediately following Kehillat Shabbat Sukkot services for a delicious dinner in the TBE Sukkah. You'll have a chance to shake the lulav and etrog, along with a guaranteed fun time at the intergenerational event. All are welcome. 
Register by October 11
Congregational Simchat Torah
Brunch and Gathering
Sunday, October 16 at 9:00am
Religious school parents and congregants of all ages are invited to eat, schmooze, and relax over brunch before our Simchat Torah Celebration and Consecration at 10:00am. Religious School students will be with their classes for this hour. 
Register by October 12

Rosh Hashanah and Yom Kippur Meals
Want to order your holiday meals? 
We have a list of caterers to help you have yummy, prepared meals for the holiday season. 
Order Jered Mond's famous, delicious chopped liver and enjoy it at your holiday table! Orders must be placed by Sunday, September 18 at 5:00pm! You may pick up your order at Temple Beth El on Saturday, September 24 between 9:00am & 12:00pm or Sunday, September 25 between 10:00am & 12:00pm.
Explore All High Holy Day Events