Elul & S'lichot: A Month of Preparation and Reflection
August 28 – September 25
The Hebrew month of Elul begins in late August and marks the beginning of our season of reflection. On each day of Elul,
we sound the shofar, our Jewish "alarm clock." The call of the shofar awakens us to the spiritual work that will help us prepare for Rosh Hashanah and Yom Kippur. The tone of the season shifts to joy and gratitude as we enter the month of Tishrei and anticipate the holidays of Sukkot and Sh'mini Atzeret/Simchat Torah. During Shabbat services we will utilize our new prayerbook, Mishkan HaNefesh.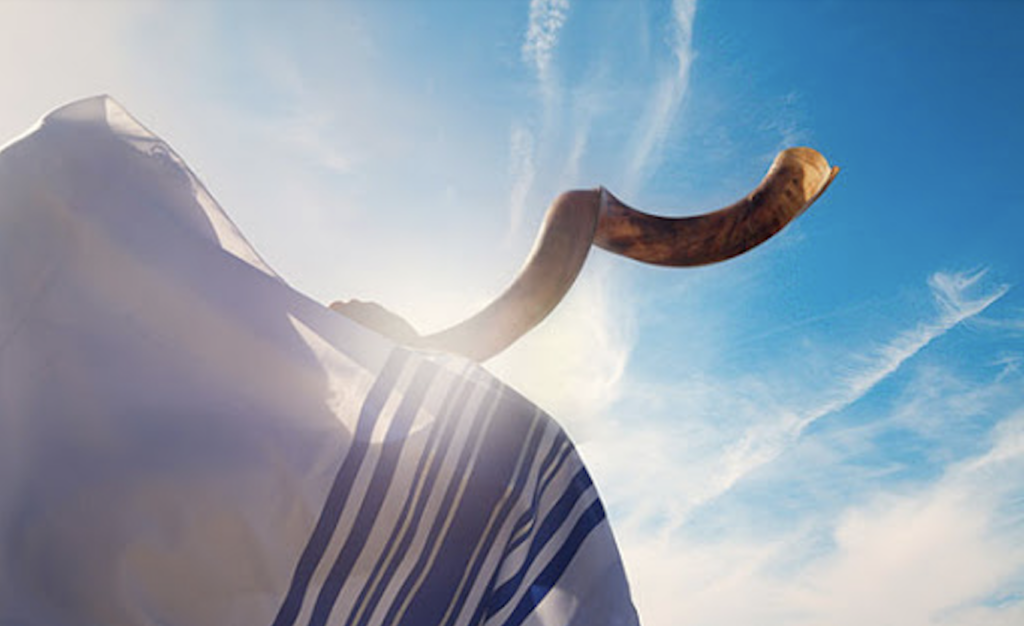 Friday, September 2 @ 4:00 PM – Wildacres Retreat
Friday, September 2 @ 6:00 PM – Shabbat Evening Service
Saturday, September 3 @ 9:00 & 10:30 AM – Torah Study and Shabbat Morning Service
Friday, September 9 @ 7:30 PM – Shabbat Evening Service
Saturday, September 10 @ 9:00 & 10:30 AM – Torah Study and Shabbat Morning Service
Friday, September 16 @7:30 PM – Shabbat Evening Service
Saturday, September 17 @ 9:00 & 10:30 AM – Torah Study and Shabbat Morning Service
Saturday, September 17 @ 8:00 PM – S'lichot Concert & Service in partnership with Temple Israel
Friday, September 23 @ 7:30 PM – Shabbat Evening Service
Saturday, September 24 @ 9:00 & 10:30 – Torah Study and Shabbat Morning Service
Tuesdays, August 30, September 6, 13, and 20 from 7:00pm-8:30pm | Temple Beth El and Online
Join Rabbi Knight and Rabbi Erdheim as we read The Gift: 12 Lessons to Save Your Life by Edith Eger.
A native of Hungary, Edith Eger was a teenager when she and her family were sent to Auschwitz.  Despite overwhelming odds, Edith survived the Holocaust and emigrated with her husband and young daughter to America where she raised a family, earned a Ph.D., and practiced psychology. She spent decades hiding from her past, struggling with flashback and survivor's guilt. 35 years after World War II ended, Edith returned to Auschwitz and was finally able to heal and forgive herself.
Eger explains that the worst prison she experienced is not the prison that Nazis put her in but the one she created for herself: the prison within her own mind. She describes the most pervasive imprisoning beliefs she has known—including fear, grief, anger, secrets, stress, guilt, shame, and avoidance—and the tools she has discovered to deal with these universal challenges. These lessons are offered through riveting and inspiring stories from her life and the lives of her patients.
Eger's wisdom and heartfelt advice is as timely, and timeless, as ever and certain to resonate with us as we prepare for the High Holy Days.
Connect at These Elul Events
Nefesh Mountain: A S'lichot Evening Concert
Saturday, September 17 at 8:00pm (Temple Israel)
Nefesh Mountain is the place where Bluegrass, Old-Time, and American Roots music meet with Jewish heritage and tradition. This five-member band seamlessly blends their deep love for American and Western musical forms with their own cultural backgrounds as Jewish Americans and is led by creators and husband and wife team Doni Zasloff and Eric Lindberg. The result of this unexpected and beautiful mix is a perfect way to usher in the High Holy Day season.
The concert is followed by our 9:15pm S'lichot service led by the clergy of Temple Israel and Temple Beth El.
Wednesday, September 21 at 6:00pm (Temple Israel)
Throughout Elul, we reflect on the past year and prepare ourselves – body and soul – to enter the coming year. Immersing in the mikveh offers us an opportunity to cleanse ourselves spiritually and ritually in the final days before Rosh HaShanah. Join us for Mikveh and Mingle to schmooze with friends and reconnect with yourself. Register by Monday, September 19.  
College-Aged Congregant Hang-Out & Check-In
Wednesday, September 21 at 9:00pm (Zoom) 
TBE college students, how are you doing? Are you prepared to bring in 5783? Join Rabbi Knight for a Zoom check-in to raise an apple to the new year. BYOB (bottle of honey)! No registration required.
Young Adult New Year's Toast & Havdalah
Saturday, September 24 at 6:00pm
Young adults are invited to join Rabbi Erdheim and Jewish musician, Zach Singer, to make a toast to our dreams for the New Year. Gather with friends old and new to experience the beautiful ritual of Havdalah as we celebrate the last day of 5782. Your first drink is on us!  Meet us at NoDa Brewing
Teen Pizza and Paint: Dinner, Havdalah, and Mural Creation
Saturday, September 24 at 6:00pm
Teens in grades 8-12 are invited to join renowned Charlotte muralist Mike Wirth and Rabbi Nichols for an evening of creativity and reflection. Together we will reflect on the themes of the High Holy Days before collaborating on a mural that will welcome our community to Temple Beth El throughout the High Holy Day season. The evening will also include a pizza dinner and Havdalah. Register by Wednesday, September 21
Planning on joining services from the comfort of your home? Plan now to create your own sanctuary. How will you watch the services? What chairs do you want to sit on? Do you want flowers to brighten your space? View our Create Your Sanctuary guide for ideas on how to spruce up your home to celebrate for the season.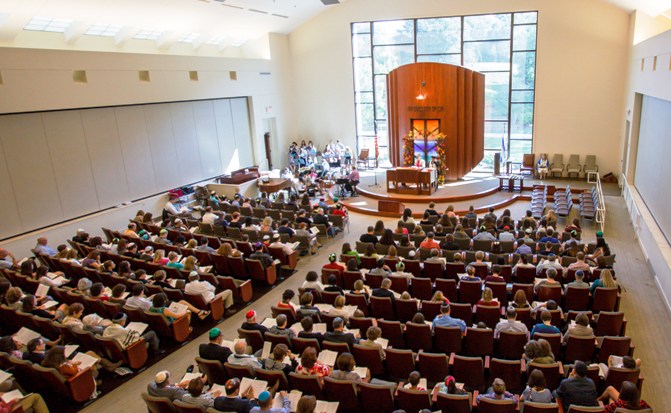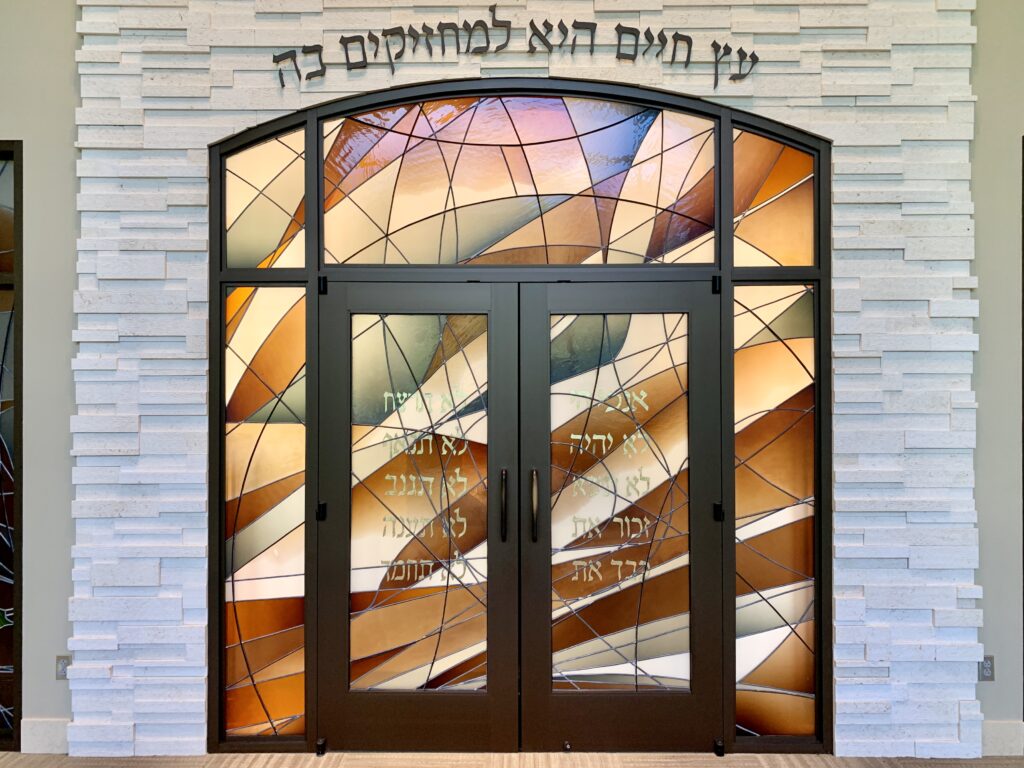 Personal Reflection Before the Ark
Our sanctuary is a powerful part of the High Holy Day experience for many people. Consider spending time in the sanctuary at Temple Beth El as you prepare your heart and mind for this High Holy Day season. Sign up to set aside fifteen minutes for yourself (or you and your family) to stand before the ark as part of your High Holy Day journey.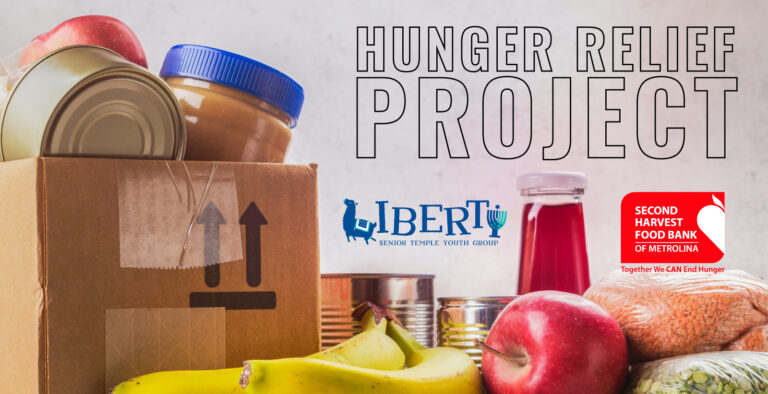 LIBERTY Hunger Relief Project
For many years, members of our community have taken seriously the words of our Jewish tradition to set aside "the corners of our fields" for the poor and the stranger. Thanks to your generosity, we've raised over $20,000 in the last two years. As we prepare for the High Holy Days, consider making a meaningful donation to LIBERTY's High Holy Days Hunger Relief Project. The collected funds will benefit Second Harvest, which serves as the main food pantry distributor in the greater Charlotte region and contributes to Jewish Family Services.