TBE Lobbies for Reproductive Justice
Congregant Phyllis Betman reflects on her time speaking with legislators about how her faith informs her commitment to reproductive justice:
This past February 28, people of various religious backgrounds gathered for Planned Parenthood's first Faith Leaders' Lobby Day. Rabbi Erdheim, Nicole Sidman and six Temple Beth El congregants drove together from Charlotte where we met up with groups from Planned Parenthood, the ACLU, Carolina Jews for Justice and other faith groups and leaders.  Our group met with North Carolina legislators of both parties in Raleigh to advocate for women's reproductive rights by sharing our stories, concerns and our Jewish beliefs about reproductive justice as taught in the Torah.
In smaller teams, we met with representatives to educate them on our religious beliefs regarding abortion, including when life begins, and that the health of the mother, both physical and mental, is of utmost importance. My team had appointments with Rep. Frances Jackson, Rep. Laura Budd and Rep. Diamond Stanton-Williams. None of them were aware of the Jewish perspective on this issue. All three were very receptive and appreciative that we took the time to enlighten them, giving them a greater understanding of our faith.
We felt we had a very productive and positive day.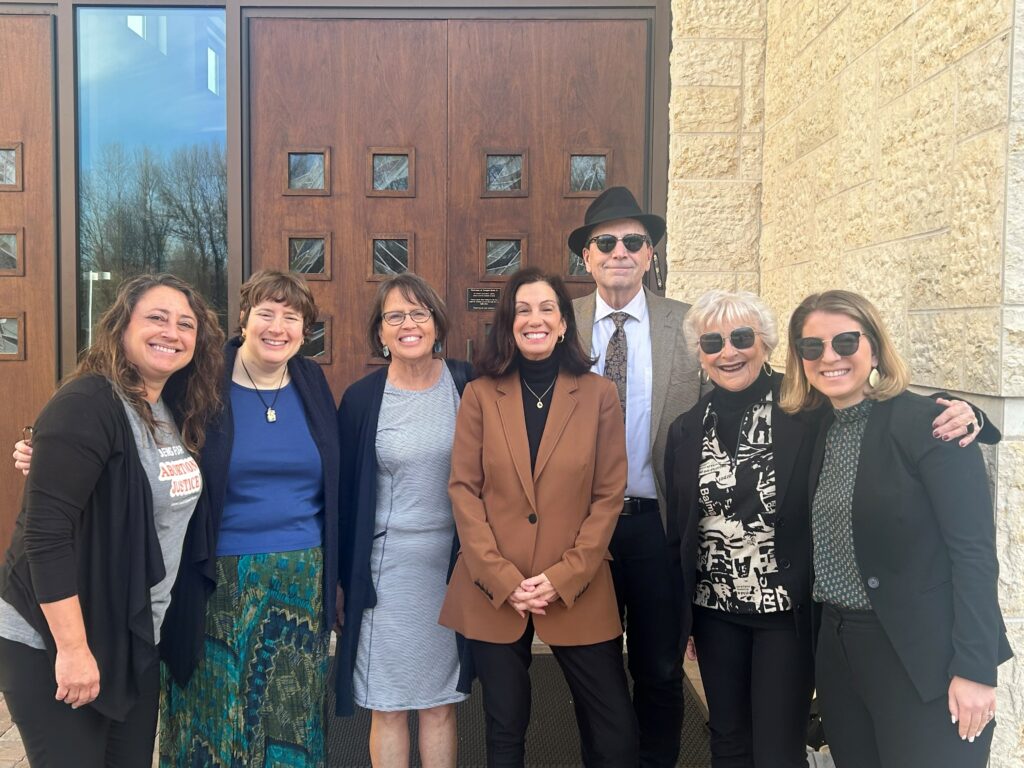 In the wake of the tragic earthquake in Syria and Turkey last month, the Social Justice and Action Committee voted to donate $1,000 total to Jewish organizations on the ground helping those impacted. $500 each went to IsraAid, an international non-governmental humanitarian aid organization based in Israel, and The Joint Distribution Committee, the leading global humanitarian organization, from our Disaster Relief Fund.

The Janes and A Conversation About Reproductive Justice
Last month nearly 100 people gathered in Temple Beth El's sanctuary for an impactful night of community and reflection on the progress and struggles of the reproductive justice movement.  After a viewing of the documentary The Janes, Rabbi Erdheim led a thought-provoking panel discussion with Diane Stevens, one of the original "Janes", and an abortion rights activist in Charlotte, Shannon Bauerle, the Executive Director of Charlotte for Choice, and Calla Hales, co-owner and Executive Director of A Preferred Women's Health Centers. 
Diane spoke about her time in Chicago before Roe v. Wade and what parallels could be drawn now in a post-Roe world. Calla reflected on her family history supporting abortion access and the risks and physical violence and threats that come with that position. And we heard from Shannon about the landscape of abortion care in Charlotte and how it feels to protect women as they try to access healthcare.  The panelists spoke about the influx of patients coming into North Carolina as neighboring states outlaw medical procedures, and the importance of destigmatizing and understanding abortion as healthcare. They also expressed that events like ours are a bright light across a dark landscape and Shannon shared her appreciation, stating that she and her volunteers "rarely have a chance to be in as welcoming and open a [religious] space as Temple Beth El and truly feel like we are being seen and heard."  Rabbi Erdheim closed the evening with a powerful prayer that resonated throughout the sanctuary. 
Thank you to congregants Caroline Biber, Karen Maniloff, Tracey Lederer, and Barak Francis, who worked hard to bring this important program to TBE.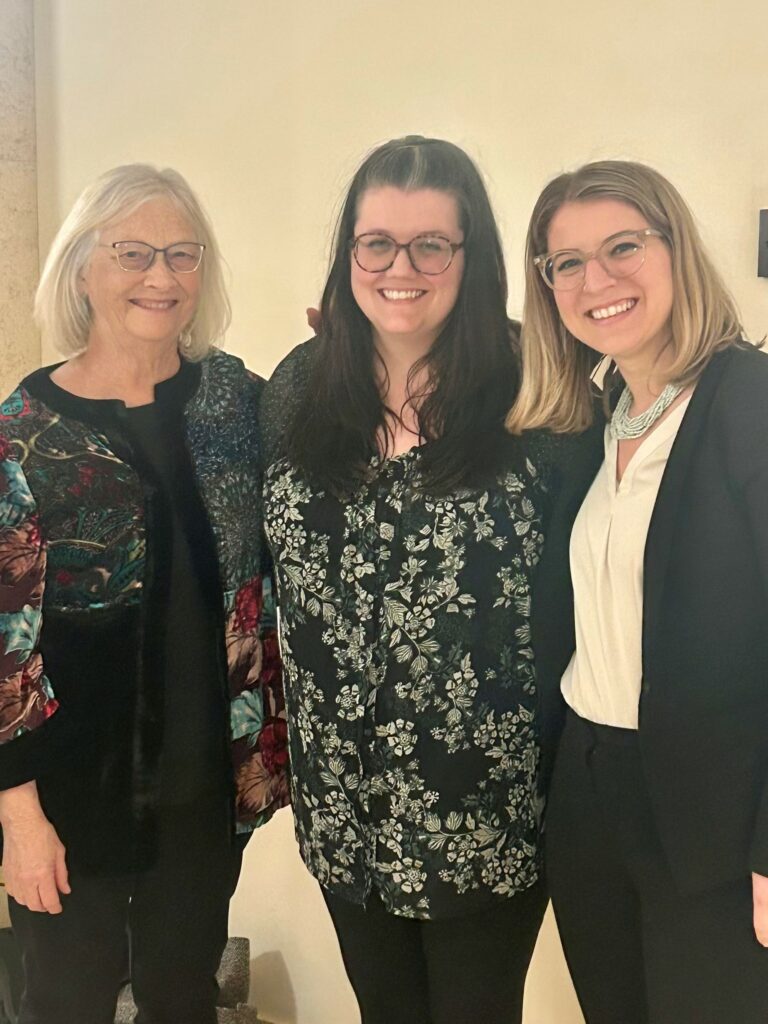 On the Blog: This Group of Congregants is Bringing a Better Understanding of Social Justice to TBE
On the Blog: This Group of Congregants is Bringing a Better Understanding of Social Justice to TBE
After the recent weekend of reflection and exploration with our scholar-in-residence, Dr. Betsy Stone, Temple Beth El continues our commitment to mental health and support of those who suffer from burnout and trauma. Mental health is not just a personal issue, it is also a societal and justice issue. When working to help and connect with communities, we must first understand ourselves and those we seek to serve. One important step in this understanding is to explore and learn the science and physical reaction to experiencing trauma. Please join us at our Annual Justice Shabbat on Friday, January 13 at 7:30pm with special guest, Vernisha Crawford, CEO of Trauma Informed Institute, who will discuss this topic and how becoming a trauma-informed community will enable us to address these issues, both internally and externally – continuing the work of making the world a more just place. 
TBE was introduced to Ms. Crawford by a group of dedicated lay leaders who have continued to explore the subject of Trauma Informed Learning, especially as it related to education. They share their journey and information about future training opportunities being offered at Temple Beth El. 
We are overwhelmed by the generosity of our congregants! Each year we partner with Sterling Elementary School to provide their students with gifts for the holidays. This year, thanks to the tremendous efforts of congregant Beth Lewis and the SPICE Girls TriBE, we committed to helping 25 families with 52 children, and our congregation delivered! The families at Sterling were gifted 80 coats and articles of clothing, 60 books, and 178 toys and craft items. Additionally, each family was provided with a gift card to help purchase items for their holiday dinner. 
"I am humbled by the generosity of our community and by the patience and appreciation you all showed to me as I stressed that we wouldn't have it all in time!  Once again you more than delivered and my thanks and the thanks of our Sterling Elementary families go out to all of you. When you put your head on your pillow tonight, please picture the smiling faces you have all helped create!" – Beth Lewis