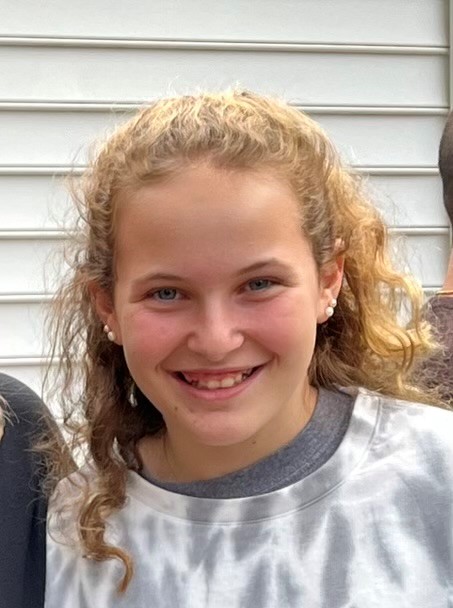 I love so many things about being Jewish, but if I had to pick just one thing I would say it is the holidays. Whether it is a happy time like when we celebrate the festival of lights or a more serious time when we recount the story of Passover, for each holiday I am always surrounded by my family. And sharing our traditions with family is the greatest feeling. Becoming a Bat Mitzvah means that I am empowered to carry on Jewish beliefs and traditions as an adult. In preparing for my Bat Mitzvah, I definitely learned that Hebrew is not my strongest second language. But I also learned that there is more to the Torah than just reading it in Hebrew, or in just reading the English translation. There are so many hidden messages and meanings that you need to read, and reread, and then think about the different possible interpretations. And after that, you can talk about those with your family to see what they think. It is like discovering a new world. 
For my Mitzvah project, I combined my love of animals with my love for my country. And I found – thanks to my Grandma – a charity called Paws of War. This charity raises money and uses that money to train service animals for injured veterans in need. For this charity, I held a bake sale and raised a lot of money from my great community. It made me feel really great to think I made a little difference in our country. After my Bat Mitzvah, I am going to continue to celebrate my Jewish heritage at my happy summer place: Camp Barney Medintz! I am also looking into Hebrew High so I can meet new friends who also celebrate my faith. And lastly I will be participating in B'nai B'rith Youth Organization, a group for young Jewish adults. 
My parents are Jody and Jarett Isralow. My grandparents are Bob Siegel and Carol Siegel, and Calvin Isralow (z"l) and Carole Isralow. I have a sister named Addison.
I feel it is a privilege to be Jewish. My favorite thing about being Jewish is the community that it gives me. To become a Bar Mitzvah to me means that I am recognized as a Jewish adult and take on more responsibilities. In Sheva I learned how to engage more with my community and how different aspects of life are interpreted through a Jewish perspective. My mitzvah project was working with the Friendship Circle Program. It taught me how to interact with people of different abilities. I used that knowledge to start a dungeons and dragons' group through my local library. To teach kids and adults about something I love. I also volunteered with operation sandwich and fed the hungry. All my mitzvah projects taught me something about how I want to live as a Jewish person and care about others. In the future I will continue to be a part of my Jewish community through Hebrew High, going to Shabbat services and passing on Jewish traditions to my younger siblings and one day my own children.
My Parents are Logan and Talia Tallman. I have two, soon to be three, siblings Eden, Escher and Elias. My Grandmother Adrienne Becker lives with me in Wadesboro, North Carolina. My grandfather Roger Becker lives in Raleigh, North Carolina. My grandparents Lynn and Roger Tallman live in Michigan.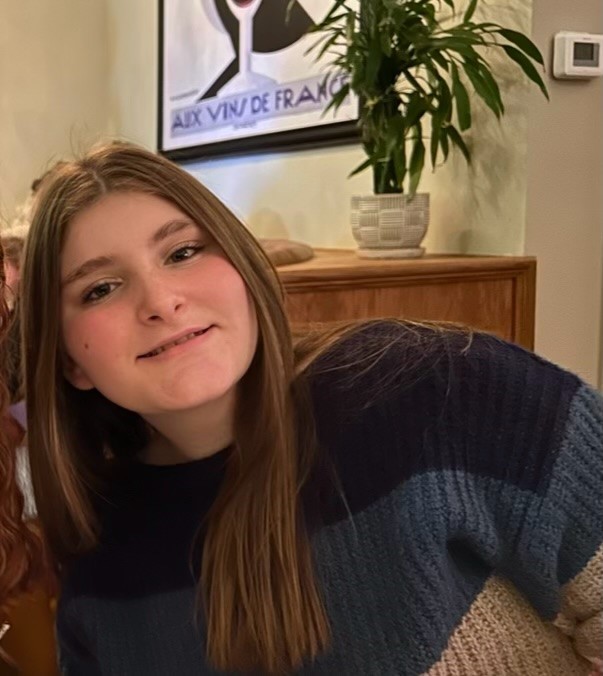 My favorite thing about being Jewish is celebrating the holidays, But mostly the traditions with my family that have been passed down from generation to generation. Another reason is I have met so many Jewish people that love Judaism as much me whether in Sheva, tutoring, or school. To me becoming a Bat Mitzvah means connecting to the past and reading from the Torah which makes you a Jewish Adult. It is also the celebration of how much I accomplished during this journey. While preparing for my Bat Mitzvah, I have realized that I love learning and singing the prayers because it makes me feel so connected to Judaism even more than I already am. 
My mitzvah project was Abrahams Tent. I chose this project because I really enjoy helping others in need, especially people without homes. We did this project together as a family and it was a meaningful experience. It felt so good to help provide food, shelter, and comfort to people that are not as fortunate as I am. I plan to join BBYO next year, and know that my values will help guide me throughout life.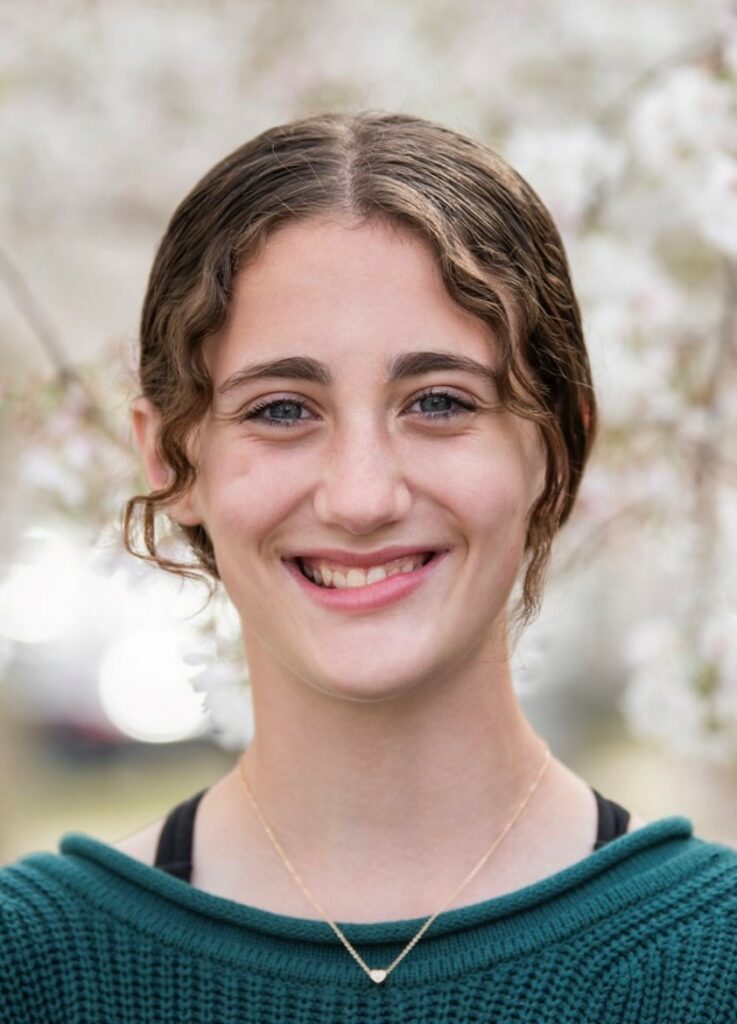 My favorite thing about being Jewish is celebrating all of the Jewish holidays with my family and friends. Becoming a Bat Mitzvah means taking on more responsibilities, such as continuing Jewish traditions. While preparing for my Bat Mitzvah, I learned that it required a lot of work to get where I am, but it has taught me that hard work pays off.
For my Mitzvah project, I did many different things, but my main project was opening a fundraising page for the Jewish sports camp I attend every summer, 6 Points. The page helped raise money for people who want to attend the camp. I chose to do this because camp is a big part of my Jewish experience, and I want others to have the opportunity to experience it as well. Moving forward, I plan to continue living with Judaism by attending camp and celebrating Jewish holidays with my loved ones.
My parents are Sara and Robert Riggsby. I have a sister named Charlotte Riggsby. My grandparents are Dede Fox of Woodlands, TX, Chuck and Joannne Dusharme of Riverside, TX, Bert Sketback of Panama City Beach, FL, and Marcia Riggsby of Sturbridge, MA.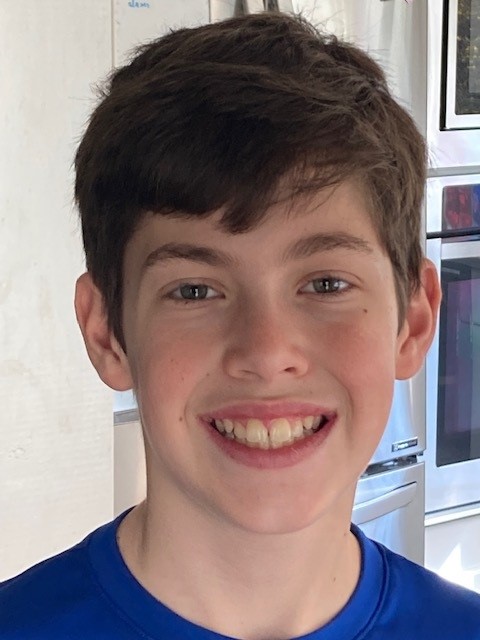 My favorite thing about being Jewish is the feeling of belonging in this Jewish community. I have made many friends in my Sheva class and gained a new understanding of what it means to be Jewish. Becoming a Bar Mitzvah means that I do not have to do some of the four questions at Passover, but it also means that I am now an adult with many responsibilities, including taking care of myself and others. In my Sheva class, I learned that being Jewish is not only about reading and following the Torah, but it is also about being part of a big community that supports each other.
Over the past few months, I have been doing a Mitzvah Project, which is a project where B'nei Mitzvah like me volunteer to help our community. I have chosen multiple things, such as the Friendship Circle and setting up beds for those in need. However, the project I enjoyed the most was helping out a second-grade classroom at Selwyn. I chose to do this because when I went to Selwyn, I noticed that my teachers could use some extra help in the classroom. I felt that I gained valuable experience helping younger kids learn and grow. Now that I am an adult, I will continue to learn about Judaism by staying involved in Jewish holiday celebrations and traditions.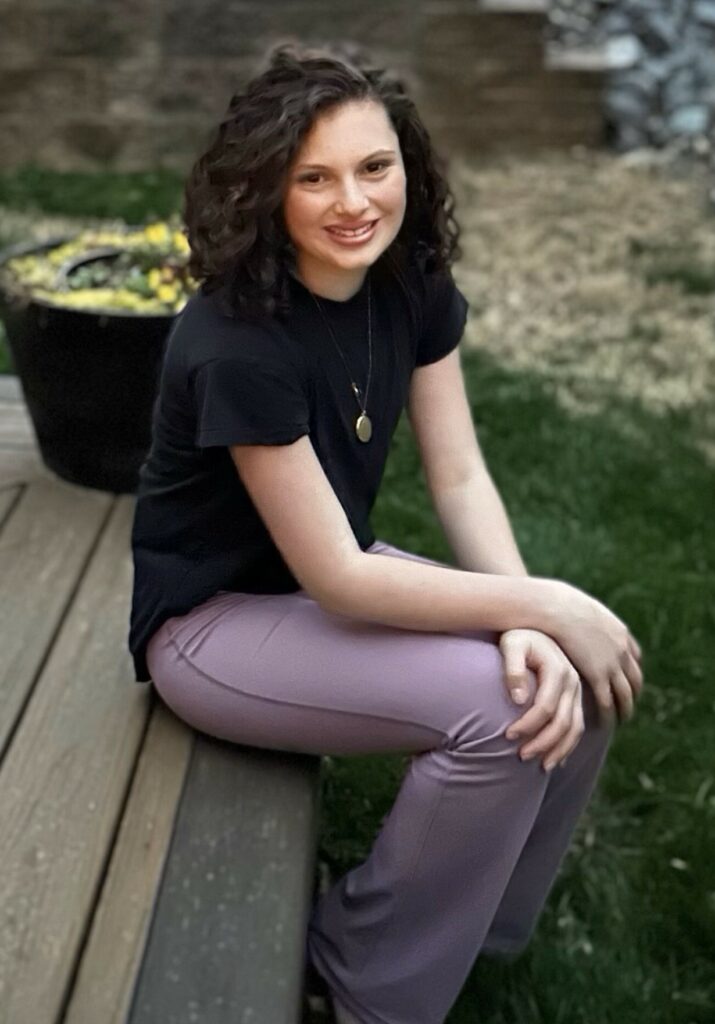 My favorite thing about being Jewish is connecting with a small population that makes you feel like you are part of something big, but also really small. What it means in my eyes to be a Bat mitzvah is welcoming myself into Jewish adulthood, I am all grownup! It gives me more freedom to explore my unique culture, It also gives me a more mature view on Judaism. What I learned about myself in Sheva is that being Jewish is hard, and so many people have suffered so we could be here today. I learned that I am strong and can do anything…But I am not the most patient speech writer!
My mitzvah project was interning at the LOTUS project. I chose to do this because I think that Judaism really connects to art, like I do. At the lotus project I got to experience the struggles of life, but also how to love yourself, and, boy was it fun! I learned that you can do anything If you try and that loving yourself can take you far in life. I am so grateful for Susan and Kayla who first started me out on my theater path, and I have never stopped or once thought art was not beautiful or refreshing. After today, I will be a Jewish adult! Wow, that's crazy! I plan to keep my Jewish culture alive by staying true to god and myself, and continue finding my Jewish culture.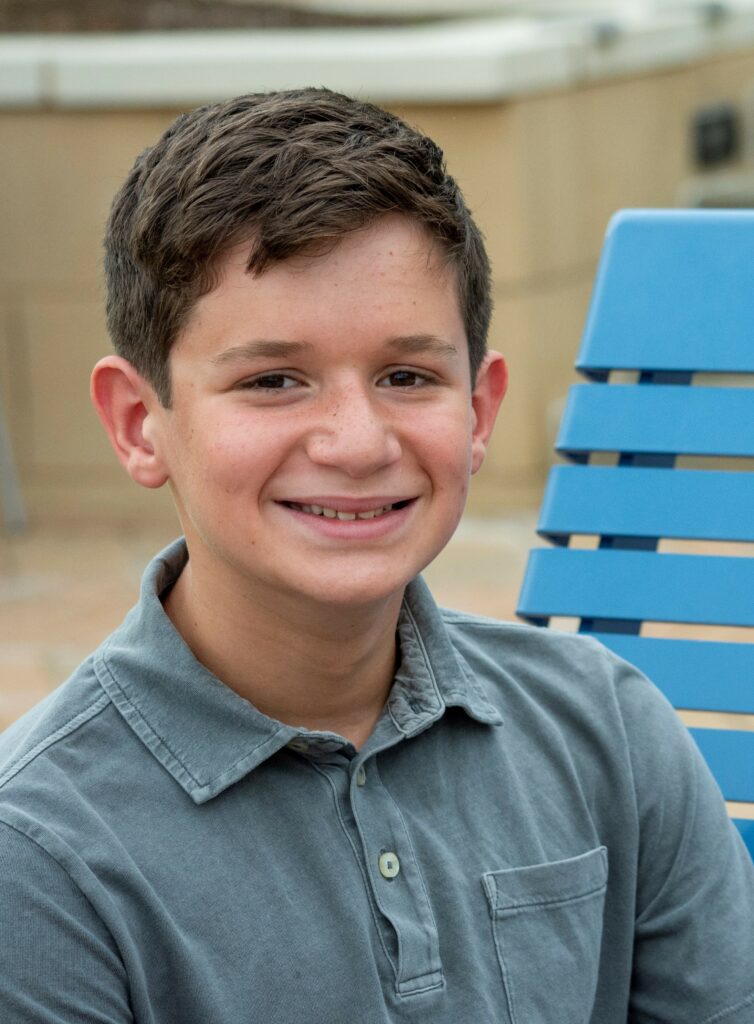 My favorite thing about being Jewish is celebrating the holidays, especially Hanukkah and Passover. I especially like the food, like Matzah ball soup, and Matzah. Becoming a Bar Mitzvah is important to me because now I can participate more in services, because I understand all the prayers. What I have learned about myself by preparing for today, is that when I put my mind to something, I can achieve anything that I want. My Mitzvah project was volunteering in the JCC community garden. I chose this because I felt like I was helping out a very important group of people. What I got out of doing this service project was that hard work can help a lot of people in struggle. I plan on doing the youth group here at the JCC. I also plan on going to more services in the next couple of years. 
My parents names are Amy and Steven Repella.  My sister is Allison Repella. My grandmother is Bridget Repella of Milford MA and my grandfather is Israel "Butch" Miller of Charlotte, NC.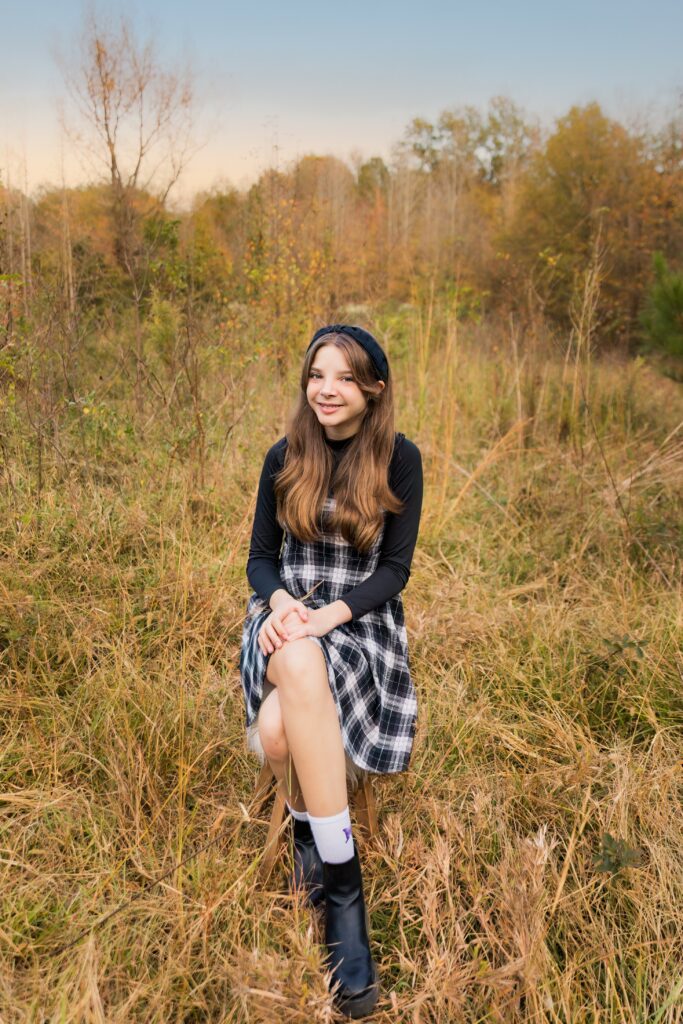 My favorite thing about being Jewish is that we are a small but mighty people and that being Jewish is unique in the world. I love meeting new people at Temple. While becoming a Bat Mitzvah is equivalent to "becoming an adult" in the Jewish world, I also know it's about celebrating my growth from childhood to adulthood. It's also a celebration of the Jewish learning I have had so far: of celebrating Shabbat and holidays, learning Hebrew, and about Jewish history. My Bat Mitzvah is also a celebration of what I have learned about myself. Initially, I was scared, but I learned that I can push myself to achieve.
I felt the same way about my bat mitzvah project. At first, I was scared and didn't know what to do, but then I decided to make food for homeless people and sell bracelets to donate the profits to the Levine Children's Hospital. This experience helped me get out of bed and do something to help others. I chose to donate to the Levine Children's Hospital because they helped me when I was a baby with my medical problems. As I become a Jewish adult, I'm excited to participate more in holidays, attend temple, and to make a difference in our community. 
I am the daughter of Andrew Coen and Lily Angel. I have two siblings: a three-year-old brother named Theo and an eight-year-old sister named Emilia. My paternal grandparents are Susan and Steve Coen, and my maternal grandparents are Connie and Edgar Angel.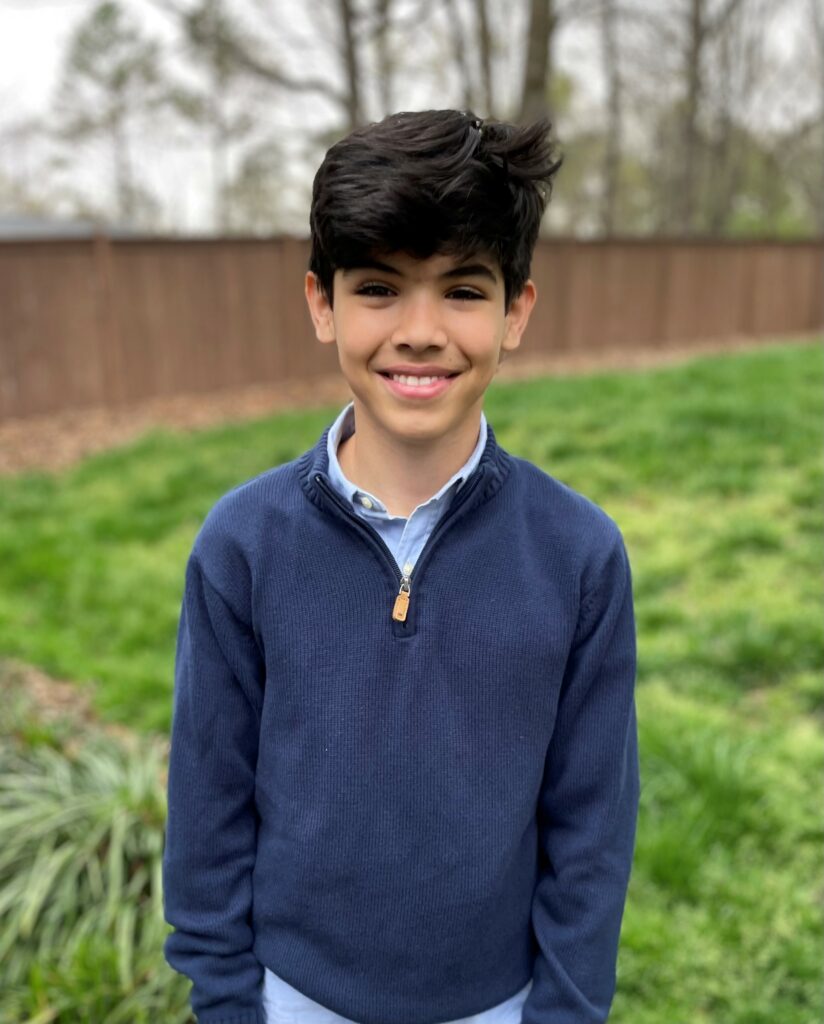 Being Jewish has given me a sense of community that I truly cherish. As a Bar Mitzvah, I have taken on new responsibilities and am starting to navigate the journey towards adulthood. What I learned during my bar mitzvah preparation is that there's always room for improvement, no matter how flawless something may appear.
For my mitzvah project, I volunteered with Shalom Green and Charlotte Trees because I wanted to contribute to environmental care. This experience provided me with a deeper appreciation for the environment's role in our lives, and how we must always care for it. Gardens offer food, while trees provide the oxygen we breathe.
I'm committed to continuing my Jewish education by engaging in activities that relate to Jewish topics and fostering my connections with Jewish friends. In the coming year, I aim to volunteer as a tutor to help others, just as others helped me.
My parents are Zach and Mollie Lutwick, and I have a younger sister named Maya in the fourth grade. I'm fortunate to have two sets of grandparents: Howard and Vicki Neumann from Charlotte, NC, and Suzanne and Larry Lutwick from Chicago, Illinois.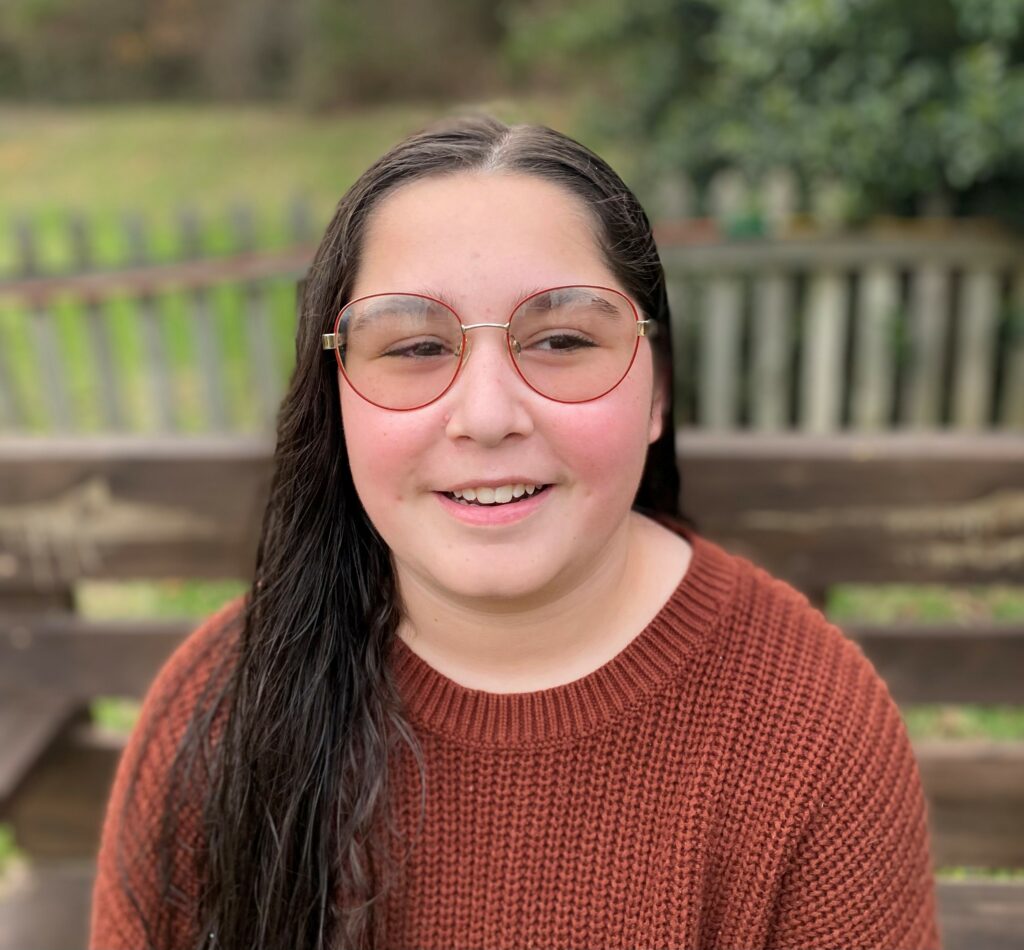 My favorite thing about being Jewish is being able to teach my friends about how cool it is being Jewish. I get the opportunity where I'm not at a school with a bunch of other Jewish kids like my old school. I get the chance to teach my friends and let them experience what I get to do being Jewish. I love seeing their faces the first time they eat a hamantaschen. Or when I told them the story of Hanukkah. It's so cool being able to pass on what I know and I've learned to my friends. And I hope I can keep meeting new people and teaching them about how important Judaism is, as I become a Jewish woman.
When I become a bat mitzvah. I feel like it gives me a sense of higher respect from my peers in the temple. Although they may not know, I feel like I really belong and have found a home at Temple Beth El. For my Bat Mitzvah project I worked at the Purim celebration. It was really cool working with people older than me and feeling like I fit right in.
Thank you to my parents, Nathalie and Spencer Friedlander, who have helped so much getting to my special day. My sister, Maddie, who was also there. And my Grandma, Iris, who was so kind and supportive. And my Grandpa who is no longer with us, I'm sure he will be listening.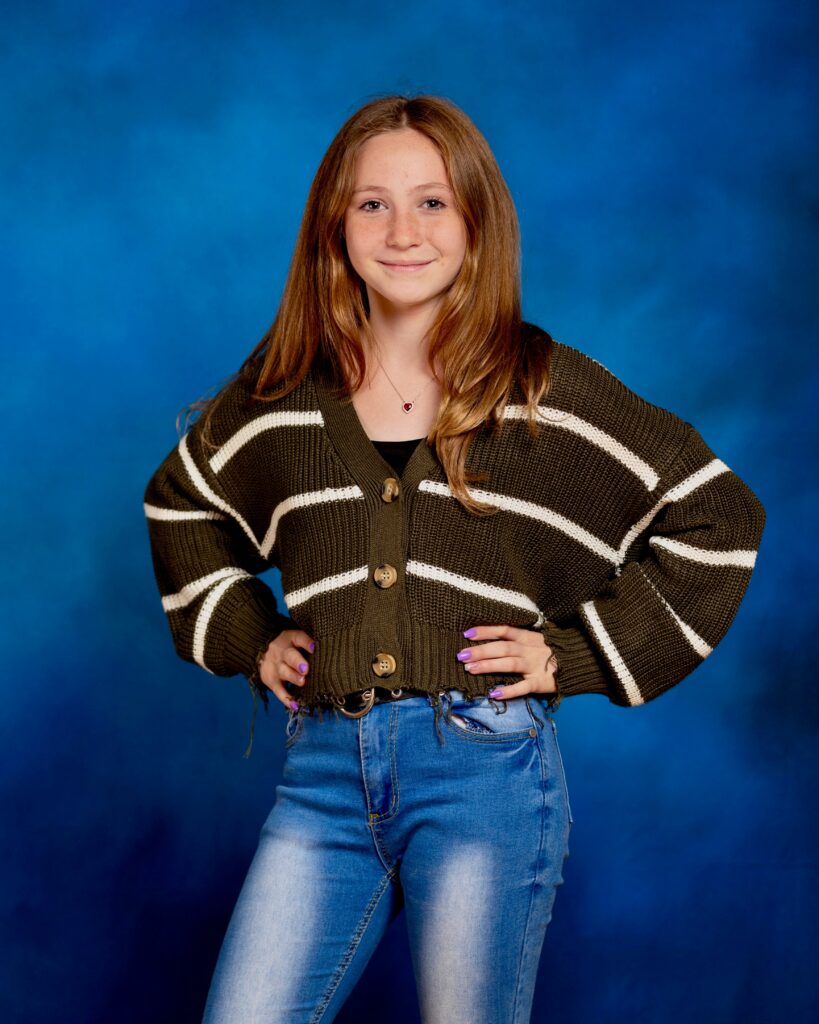 My favorite thing about being Jewish is being able to connect with others that share the same traditions as me. To me to become a Bat mitzvah is being able to be a part of community and being able to share connections with people that understand you.
While preparing for my bat mitzvah I was able to feel closer to Judaism and I felt that I was closer with god as well. My mitzvah project involved me packing backpacks with school supplies for kids who didn't have enough money to buy their own school supplies, I was able to help kids that were in need and It made me feel happy knowing others will get good education because of the work that me and others were able to assist in. In addition I also went around the neighborhoods I live near and I picked up trash around the streets. I plan to keep learning about Judaism continuing to participate in Jewish holidays and I want to be able to continue going to Hebrew school.
Jamey is the daughter of Hope and Steve Hightower, the sister of Brody and Cameron Hightower and the granddaughter of Melinda and Jeff Hightower, Fort Mill SC. Anita and Zoltan Kupietz, York, SC. Carla freeman, Pickens SC. And Sam and Robyn Kupietz, Lake Wood Ranch, FL.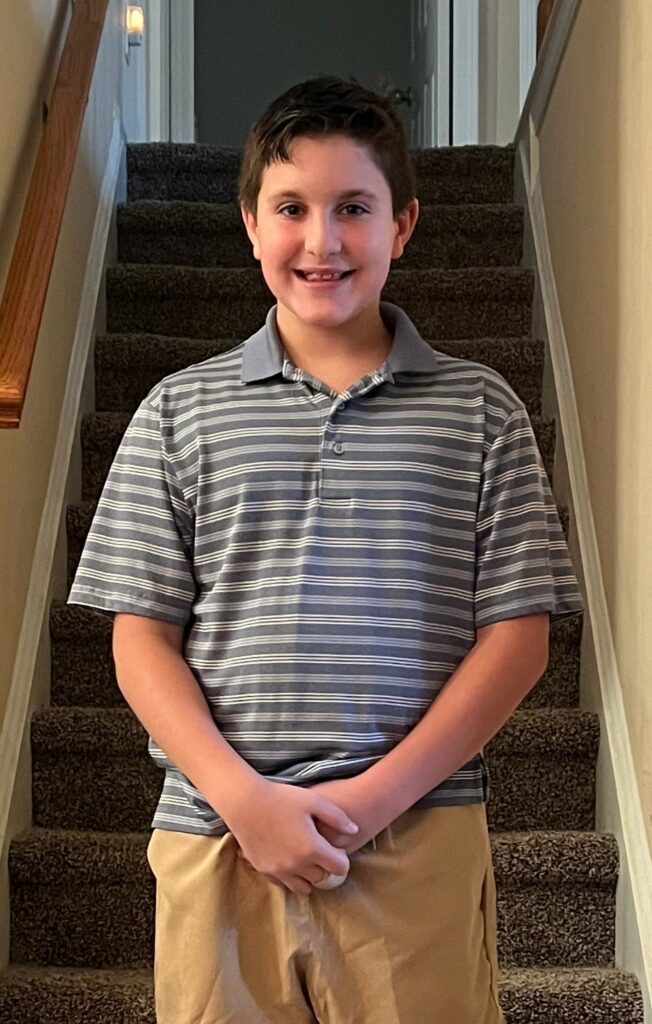 My favorite thing about being Jewish is the holidays. I love being with family and friends and celebrating the amazing time. I love seeing my cousins, aunts, and my grandma to celebrate amazing times like this. For me becoming a bar mitzvah means that I have grown into a better me. Each year I learn something new but in this year I took a huge step into my adulthood and now I am a teen. I've learned that being prepared is never easy. If you really want to reach the place you want to be you have to work hard in order to succeed.
My mitzvah project was to teach kids how to get better at Jiu Jitsu and kickboxing. I chose this project because I wanted to share my knowledge and teach the kids, but I also love helping kids spread their wings and fly. I learned that I love teaching kids how to defend themselves.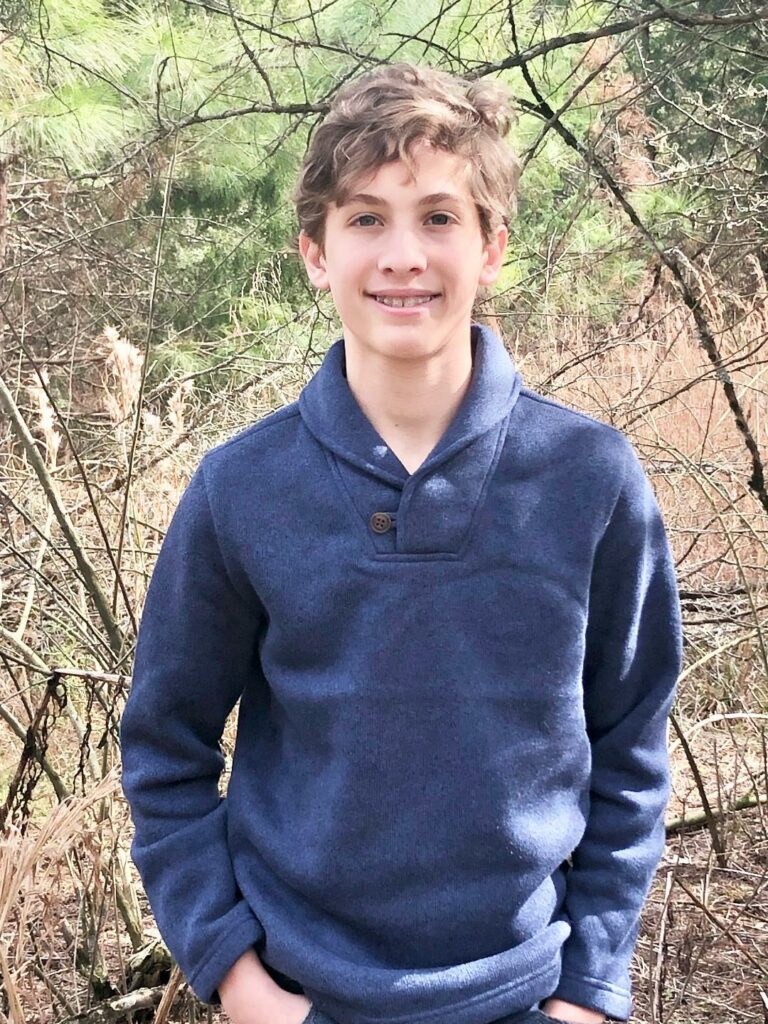 My favorite thing about being Jewish is Matzah Ball soup and playing dreidel during Hanukkah. I also like the values it teaches. I think becoming a bar mitzvah means that I will have more responsibilities and I will become an "adult." I have learned to be proud of who I am and to not let other people tell you otherwise. I will keep going to Sheva classes and keep going to Friday and Saturday services. I will also keep celebrating Jewish holidays and research what they are about.
My Mitzvah project was building furniture through Crisis Assistance Ministry and providing it to people in need. I also took classes at Friendship Circle about how we can relate and interact with kids who have special needs. I chose this because it is really important to learn about kids who are not as capable because they can get bullied a lot. It is also important to help those who are not as fortunate as you. I learned how to help people with disabilities and also learn how to interact with them and I spread kindness.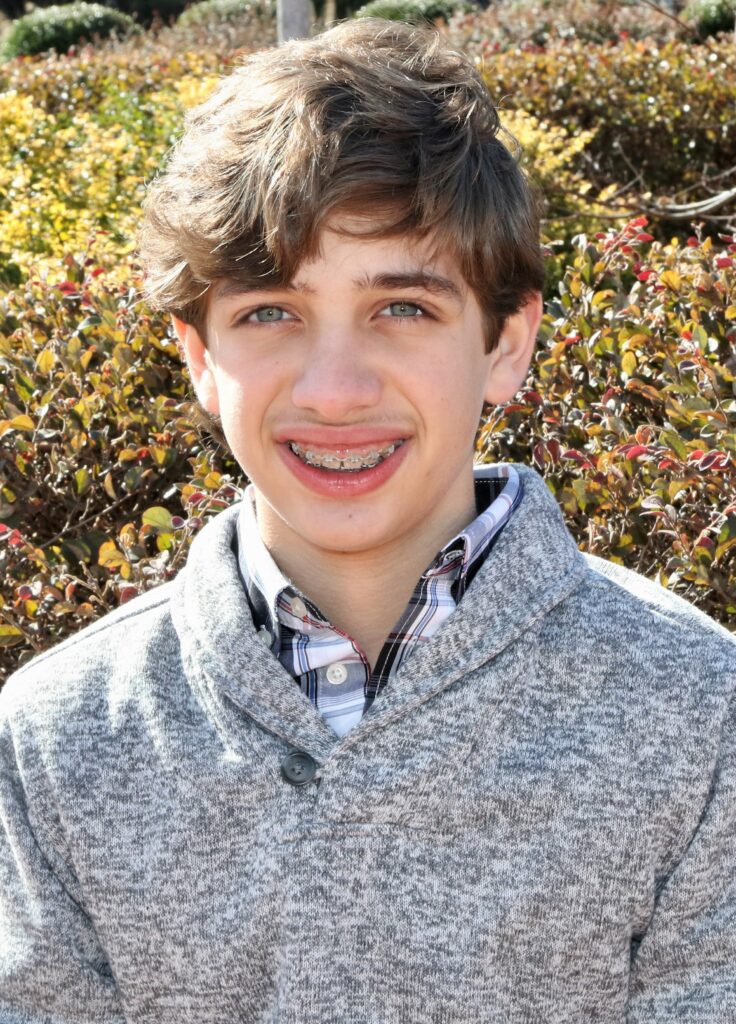 My favorite thing about being Jewish is the people I meet and the traditions that we have like, matzah ball soup and other food like Challah and jelly filled doughnuts and celebrating holidays with family.
Becoming a Bar Mitzvah, for me is a big accomplishment in my Jewish life. It is a big milestone in my life as I become a Jewish Adult and gain more responsibility.
I have learned in my journey to becoming a Bar Mitzvah the importance of treating others the way you want to be treat and the importance of standing up for yourself.
My Mitzvah project was to take a course on special needs with friendship circle to better interact with people with special needs. I also, volunteered for Crisis Assistance Ministry where we built furniture for people in need. I learned that we should be open minded towards people who need help and do what we can to help them.
I will continue my Jewish journey with traditions and continue to learn and use Jewish values when dealing with other people and myself.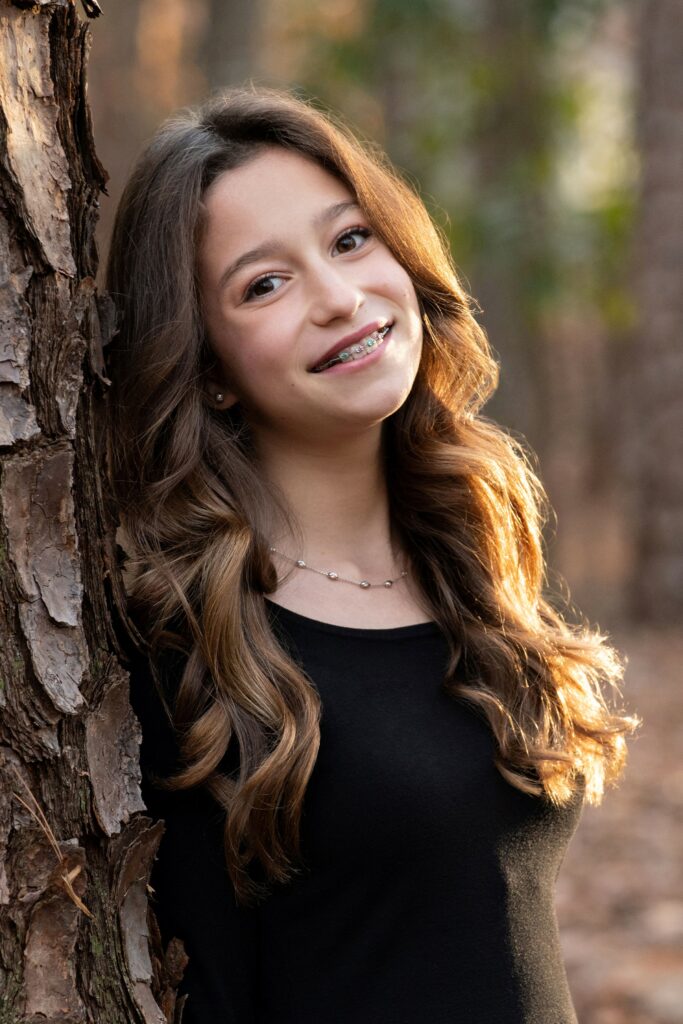 Tetzaveh - Shabbat Zachor
My favorite thing about being Jewish is the feeling of being connected to a greater presence. The ancient history of Judaism connecting to you, the feeling of being an individual with a unique ancestry. To me, becoming a Bat Mitzvah is to connect to that past, to read the Torah and to honor the past by the Torah's words.
While preparing for my Bat Mitzvah, I have learned about how much I enjoy learning prayers. Enjoying the melody and tone of the words, or just appreciating the overall message of them. My Mitzvah project was to adopt a mile of road, and I chose this because I highly value the environment. Choosing this allowed me to understand the importance of keeping our surroundings and our world clean. Now that I am to be a Jewish Adult, I will continue to live with, and learn about Judaism by strengthening my knowledge the Torah and its many teachings.
My parents – who have helped me so much to be here! – are Kelly and Neal Taub. My brother, Jack Taub, has also been very supportive. My grandparents are Bill and Connie Winkel, Ann and Lance Lucas. I am very lucky and blessed that all of my grandparents live in Charlotte with me!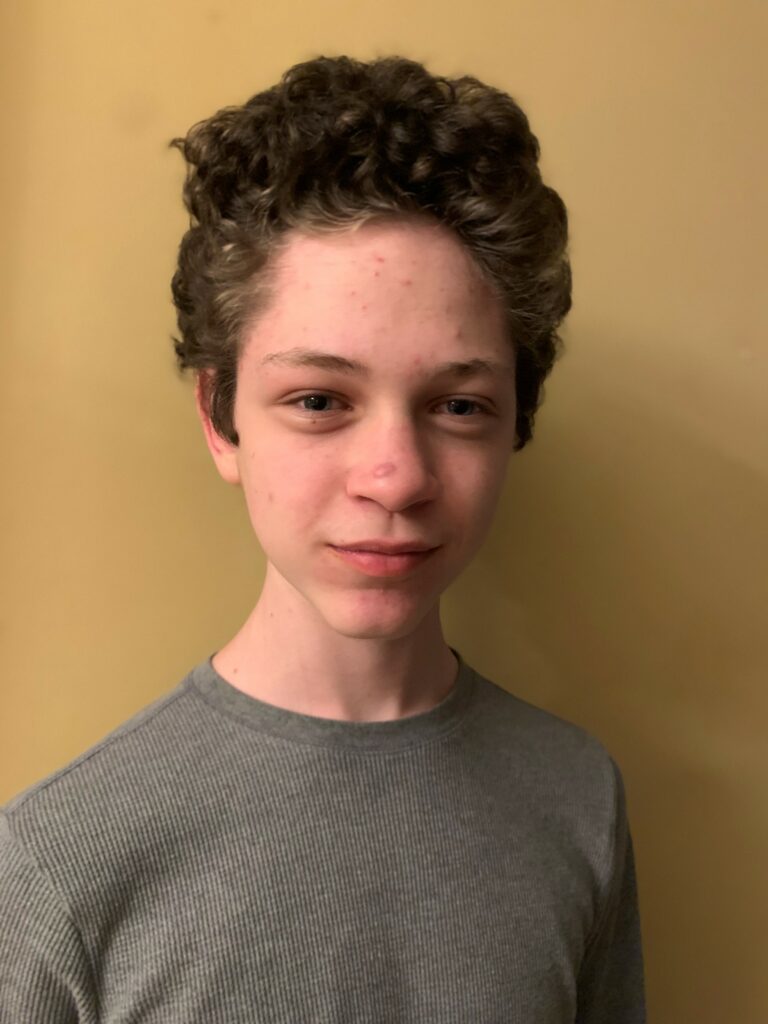 My favorite thing about being Jewish is the food: challah, matzo ball soup, matzoh, grape juice – it all tastes good and even better when shared with family and friends.
For my Bar Mitzvah, I've enjoyed studying and preparing for the responsibilities of becoming an adult in the Jewish community, which is very meaningful, especially because I can be part of a minyan – and not the kind that serves Gru.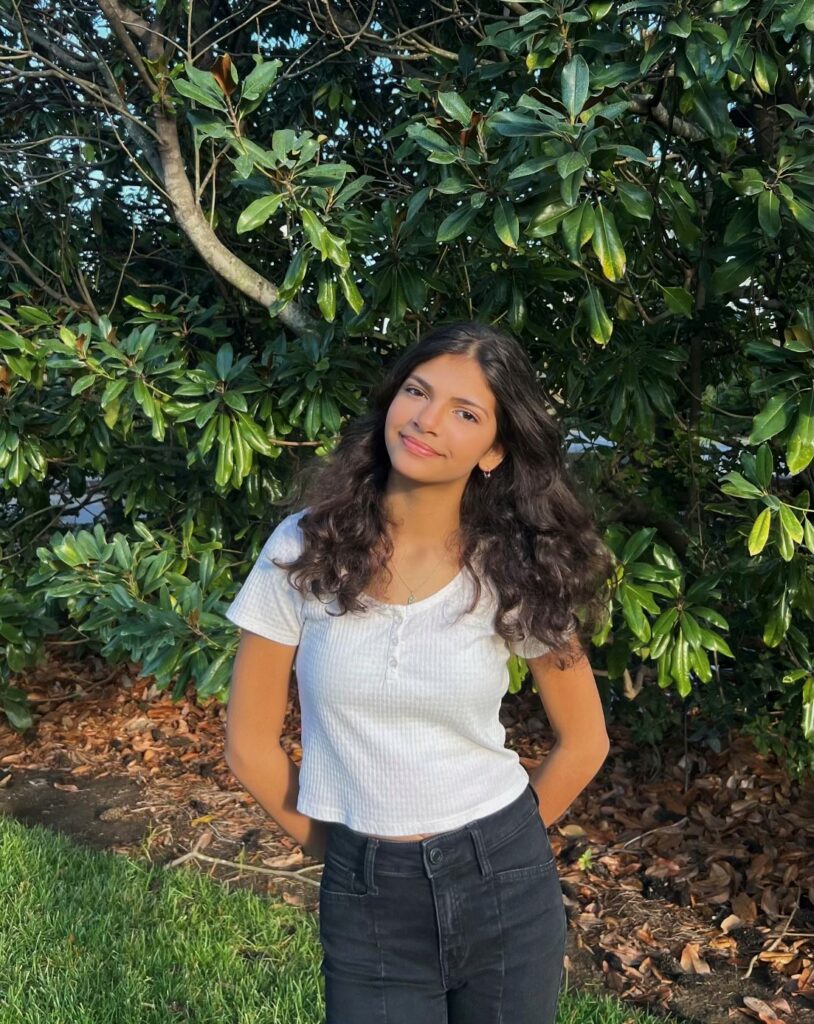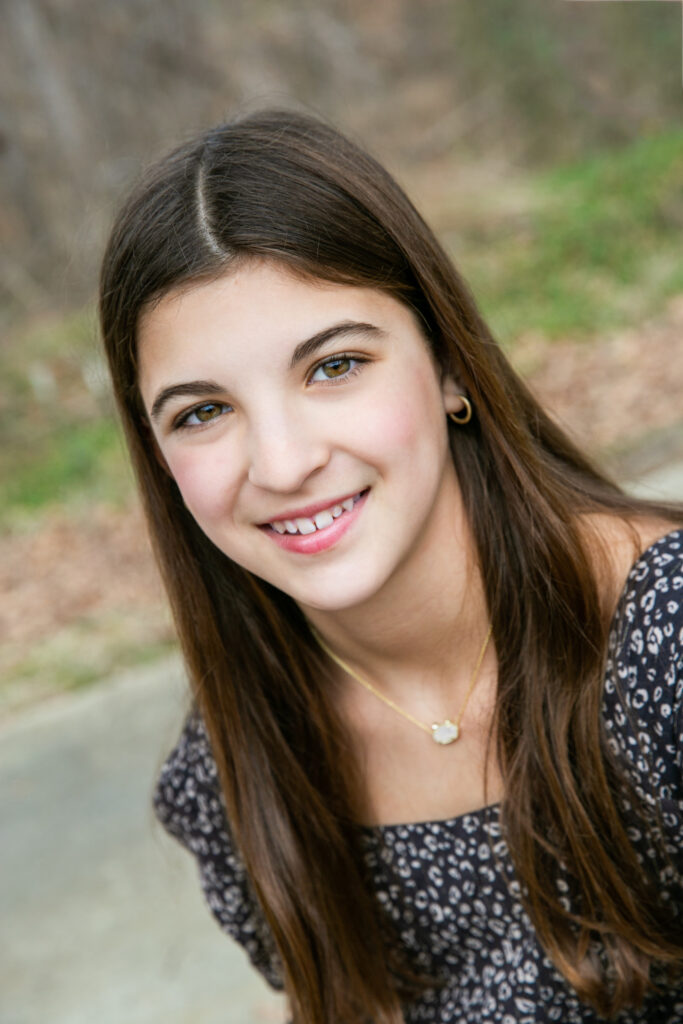 My favorite part about being Jewish is being part of a unique and caring community. Being Jewish has taught me many good values that I have learned going to Religious School and Hebrew school every week. They have taught us to always help others, whether it is with our financial support or good deeds. 
Becoming bat mitzvah means that I am growing and becoming a young adult. This means more responsibilities and taking care of myself. This also means helping others and doing mitzvot (good deeds). I'm proud of the work that I have done to become a Bat Mitzvah. 
My mitzvah project included making bracelets for kids in the hospital and making bracelet kits for kids at the Ronald McDonald house. I chose this project because I love doing crafts and I wanted to share them with other kids who would really enjoy them. I felt good making the bracelets knowing it was going to a good cause and would make kids happy. I plan to keep going to temple and also going to my Jewish sleep away camp every year, and even being a counselor there. I would also want to be a madricha and tutor and to keep learning, myself.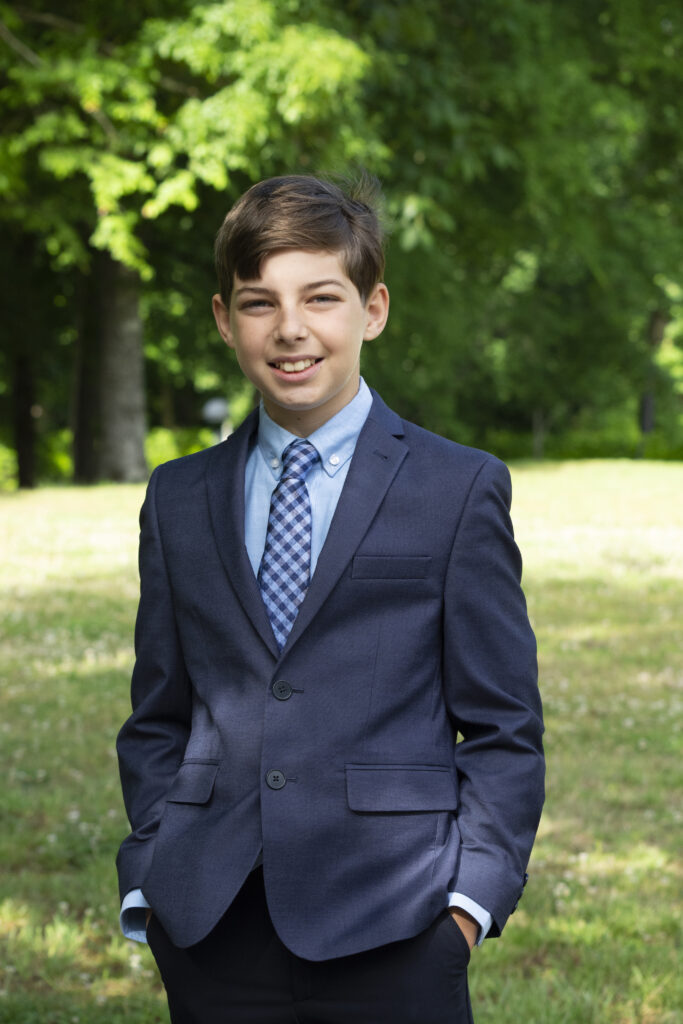 My favorite thing about being jewish is the people. I have been able to meet a great group of friends and community members. To me, becoming a bar mitzvah means having a better grasp on the Jewish life, on our history, and my responsibility to help write the future. From sheva and my preparation for my bar mitzvah, I have learned that the jewish history is not always straightforward but our people have adapted through many adversities. 
For my mitzvah project, I worked at Shalom Green, helped to restore a baseball field, and cleaned up old tombstones at Hebrew Cemetery. I choose these because I wanted to do projects that benefit others. I had many great interactions with people I had never met before. In the coming years of being a jewish adult I will continue to learn, enjoy celebrating the holidays with family and friends, and attend services.