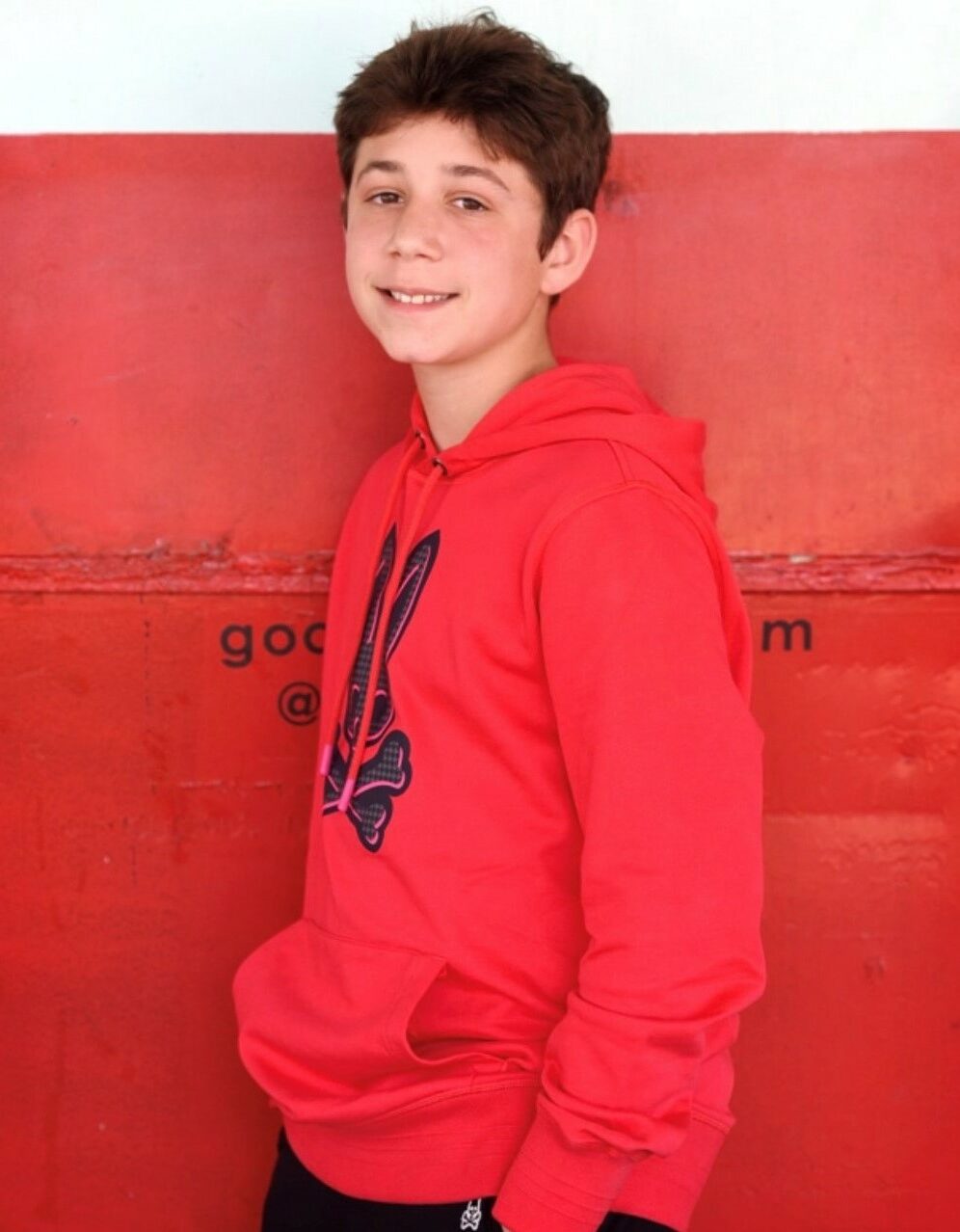 My favorite thing about being Jewish is that on holidays I get to see my family and we pass down the traditions. To me becoming a bar mitzvah means I have to do more to help my family and my community. I have learned to be really dedicated to something and practice it until I have mastered it. My mitzvah project was helping the Henry Kalungi Foundation send lightly used sports equipment and clothes to Uganda. I love sports and it made sports made a positive impact in my life. Another reason I chose this organization is because Coach Henry made such a big impact in my life. He helped me improve soccer and encouraged me to do good stuff for the community. I hope that the equipment improves people's lives. Now that I am a Jewish adult I will keep Judaism in my life by still celebrating holidays and going to services and I will keep learning about Judaism by going to Hebrew school and Hebrew High.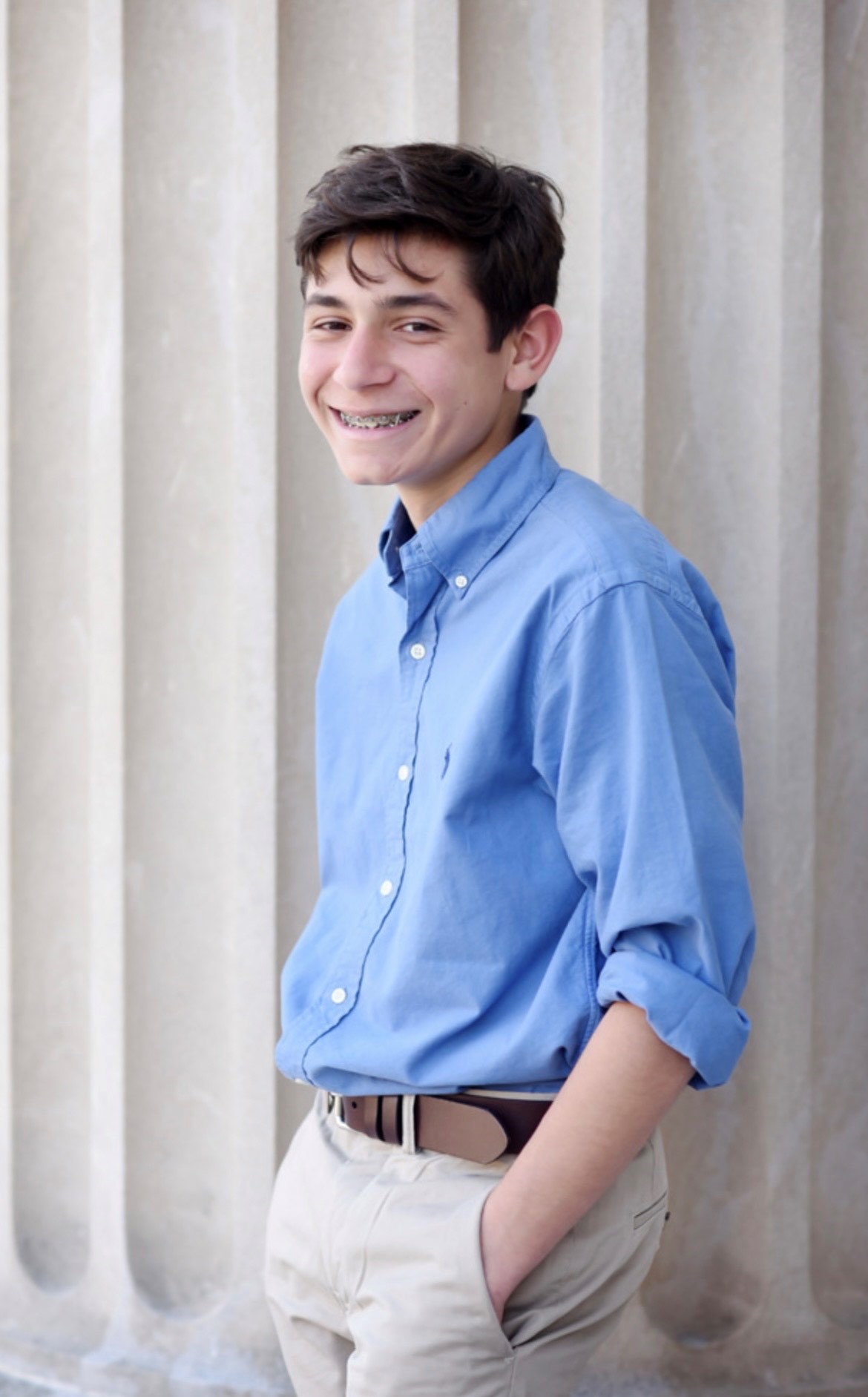 My favorite thing about being Jewish is the food and the prayers/songs. To me becoming a Bar Mitzvah means becoming a man. I have learned that I like the Amidah set of Prayers in preparing for my Bar Mitzvah. My Mitzvah Project is collecting clothes and soccer equipment for the Henry Kalungi Foundation. I chose it because I love sports and want other kids to be able to share my love for sports so I chose to partner with Henry's foundation so he can get the kids in Uganda the clothes needed to play sports. I plan on continuing to keep living and learning Judaism by being in my local BBYO chapter.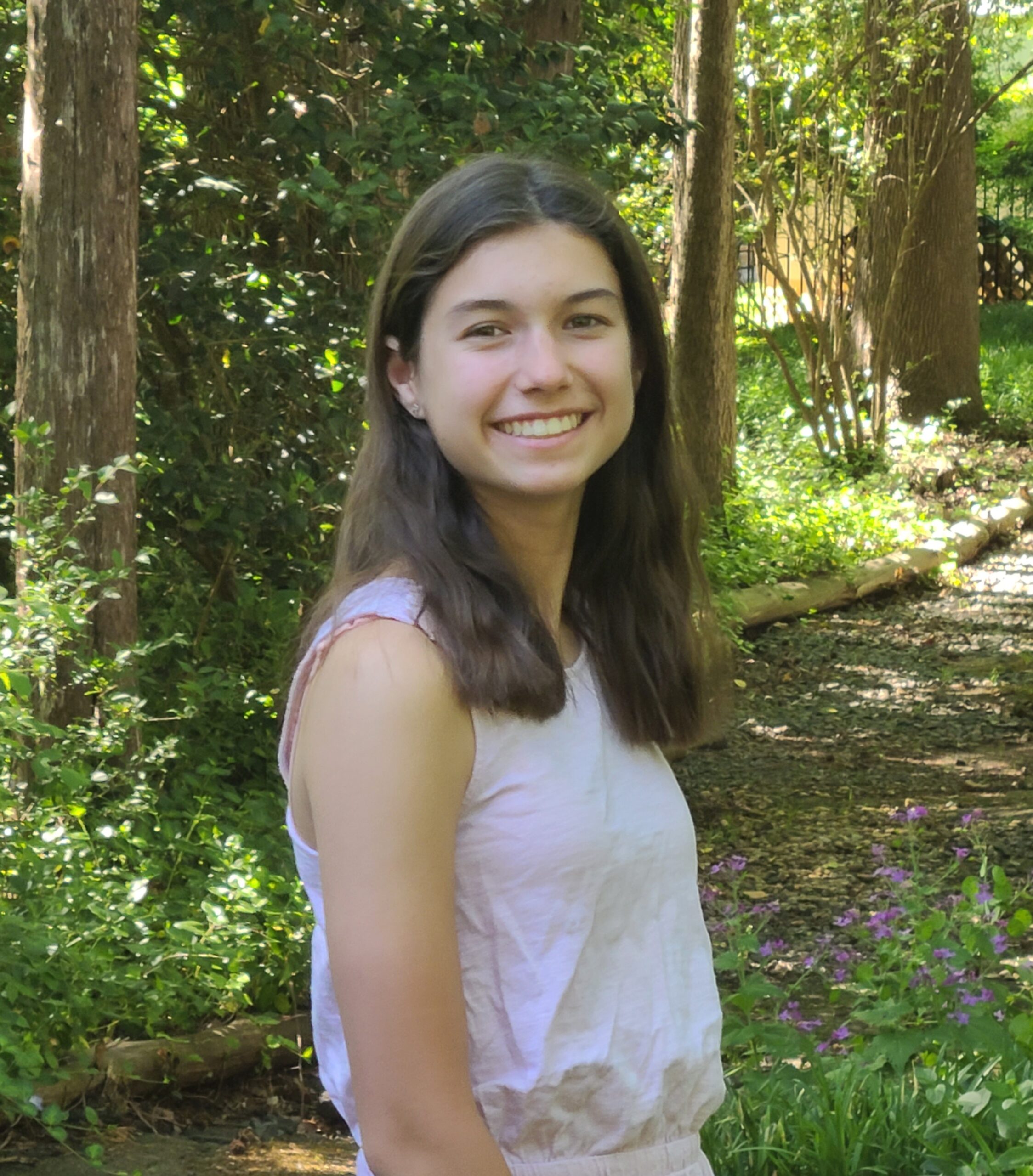 My favorite thing about being Jewish is all the family and food that comes with all the holidays. By becoming a bat mitzvah I have realized that I can do anything I want, sometimes it just takes a little bit of extra time and effort. I have learned that I pick up on stuff sometimes a little easier after going to services and just getting a little refresher in tutoring. My mitzvah project was mostly just different ways of getting hours with a theme of helping those who are homeless or have food insecurities. I chose this theme because I want to help those who are less fortunate than me in ways like giving them a home cooked meal like ones I eat on a daily basis. After becoming a jewish adult I plan to be a madrichim the following year in Sunday school.
Rachel is the daughter of Dena and Andrew Hurst and the sister of David and Will Hurst. Her grandparents are Larrie and Susan Hurst (Grammie and Papi) of Fort Mill, SC, and Marcia Fitzmaurice (Gree) of Dalton, GA.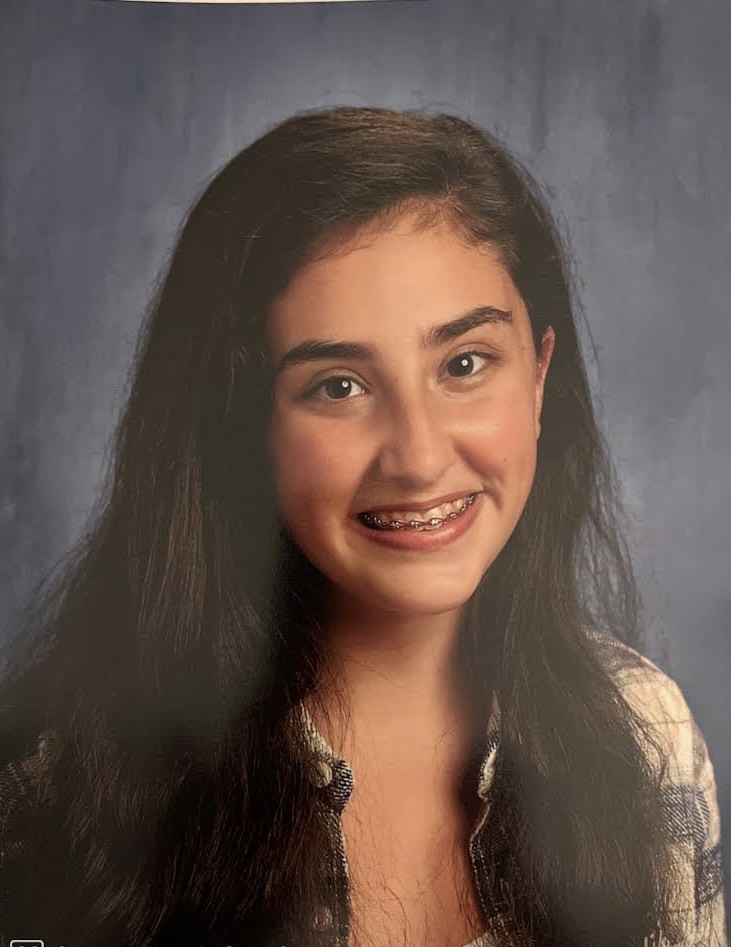 There are so many different aspects to Judaism and what it means to be Jewish. From going to services to eating meals with your family, there are many different ways to celebrate Jewish culture. Personally, my favorite part about being Jewish is the prioritization of community. No matter what you do in Judaism, it's not done alone, and to me that is the most beautiful and universal experience of Jewish life. In becoming a Bat Mitzvah, I haven't been able to forget that it is always a group effort, and that we all need to support each other.
Because of this deeply rooted sense of community, making sure that my mitzvah project helped others was important to me. So, I decided to help out at the Levine Children's Hospital with some friends. Due to strict COVID-19 protocols the only way we could help out was by donating items. We wanted to keep it hands-on and personal, so we hand-made blankets to donate. The materials we used had fun patterns and colors that we thought young kids would like, and we all worked together to make sure we had a substantial amount of blankets by the end. I learned so many useful skills in collaboration, communication, and of course blanket-making from this project, and I'm so happy that it was what I ended up choosing.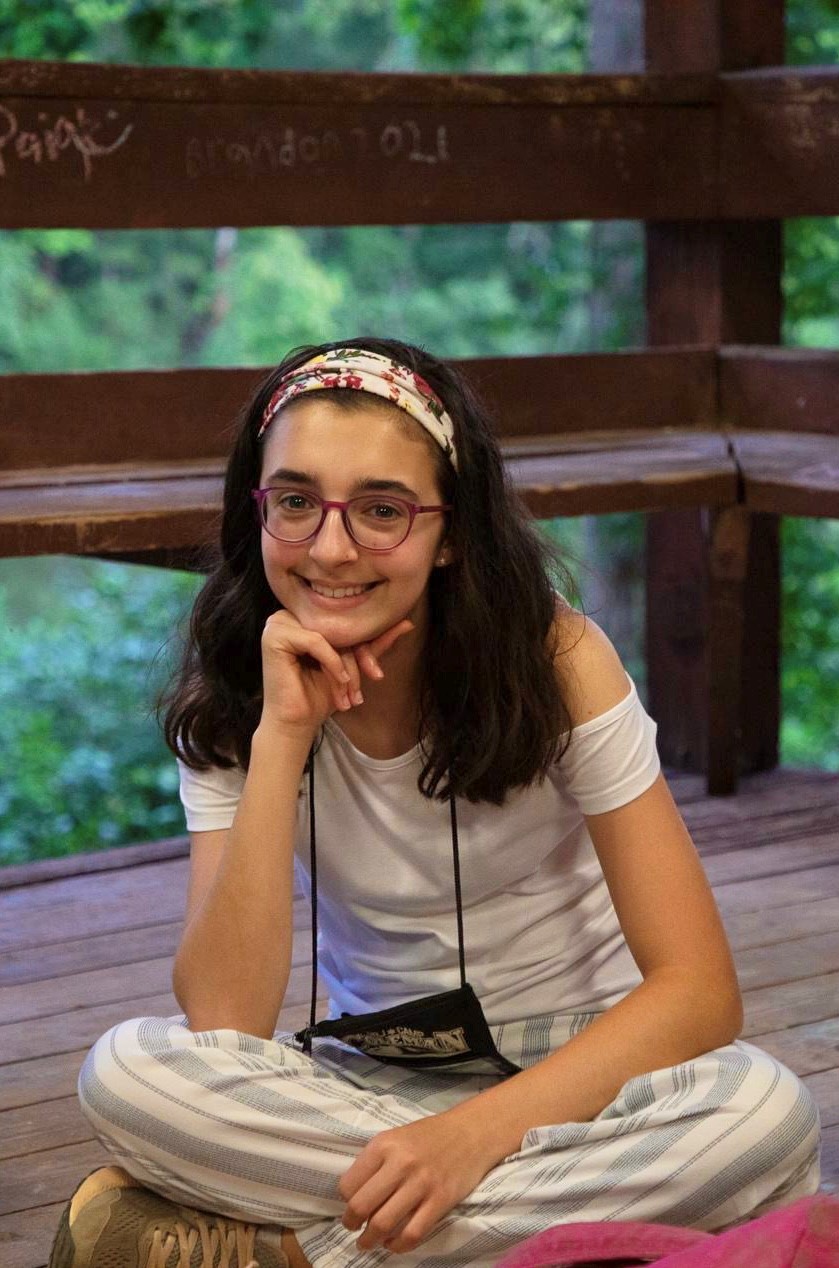 I like being Jewish because of the holidays, the food, and the traditions. I also like being Jewish because of who we are. We're a minority group, and we've been through so much. We need to learn more about our past and make sure the past doesn't become a reality in our future. Becoming a Bat Mitzvah means to learn more about my Jewish heritage. It means to do mitzvot and to celebrate all of the Jewish holidays in order to be a Jewish adult. I need to be part of my Jewish community. While preparing for my Bat Mitzvah, I have learned that I want to be part of my community and learn more about Jewish history. I have also learned that I need to be more responsible and take more initiative for things. My mitzvah project was baking for the local firefighters. I chose to do this because I like baking and our first responders need a little love. 
Now that I'm a Jewish Adult, I plan to go to services, celebrate the holidays, and join Hebrew High to keep learning and participating in the Jewish community. I also plan to tutor the Bar or Bat Mitzvah students on prayers to help them prepare for their day. This is why I'm excited to become a Jewish Adult.             
My Parents are Allen Sherman and Suzy Savod. I have one sibling named Eli Sherman. I have 4 Grandparents. One of my Grandparents is Alane Savod who lives in Wilmington, NC. Two of my other Grandparents are Barbra Ackerson and Bob Ackerson who live in Melbourne, Florida. My last Grandparent is Marsha Sherman who lives in Chestnut Ridge, NY.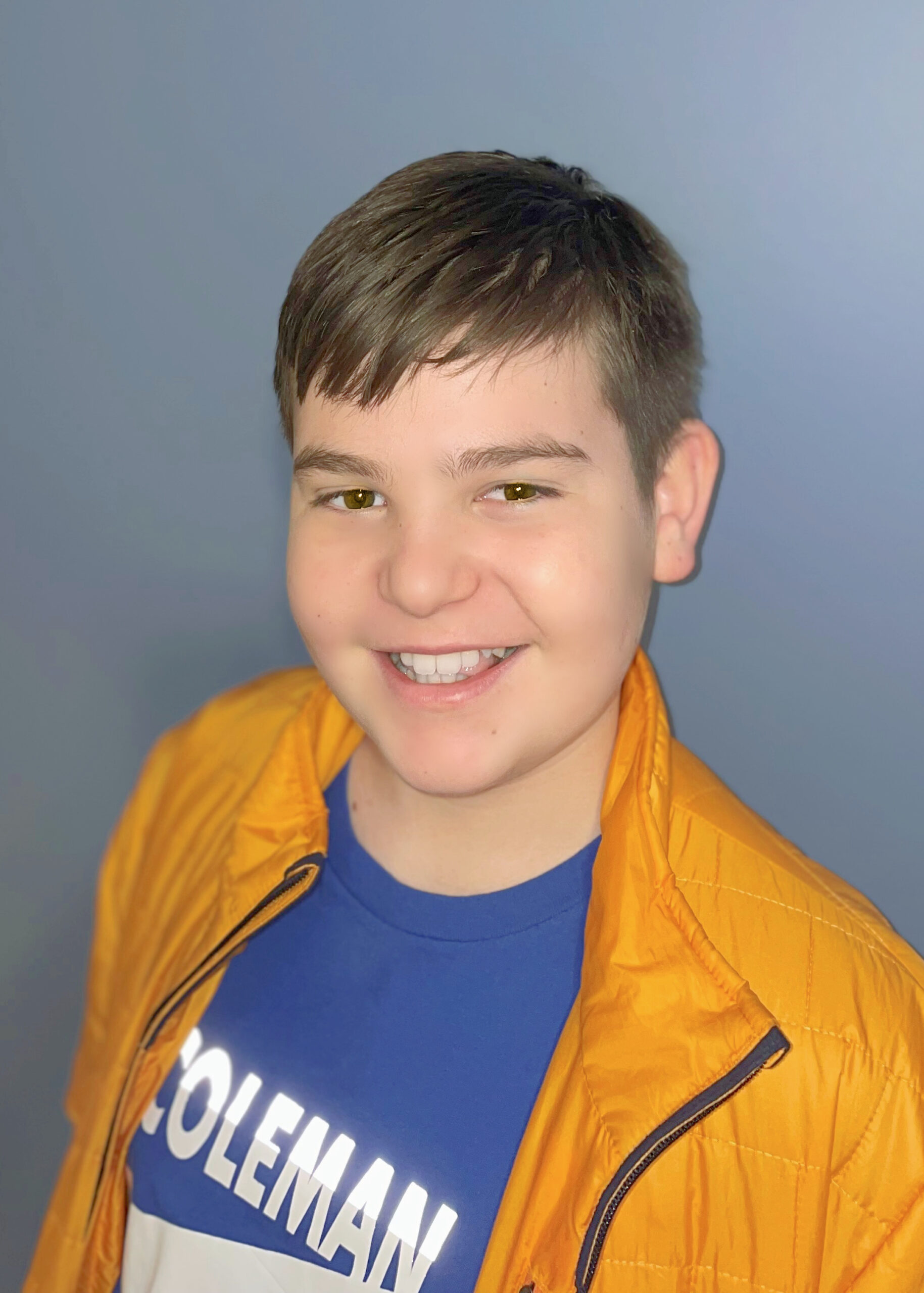 My favorite things about being Jewish are the food, the traditions,  Hanukkah, and–most of all–the friends that I have made from preschool, Hebrew school, Sheva, and summer camp.  Becoming a Bar mitzvah means that I've become an adult in the Jewish religion. While preparing for "becoming of an adult," I learned that I can learn things faster if I break them up into parts and that a little effort every day leads to big improvements over time.  Now that I'm a Jewish adult, I plan to practice Judaism by upholding the values of helping others and loving friends and family as you love yourself. 
My parents' names are Mae Philpott and Ben Philpott. My one sister is named Nancy Sage Philpott, but I just call her Sage. My grandparents are Mitchell and Jacque Gilberg, who live in Tallahassee, Florida; and Anne Philpott, who lives in Madison, Georgia.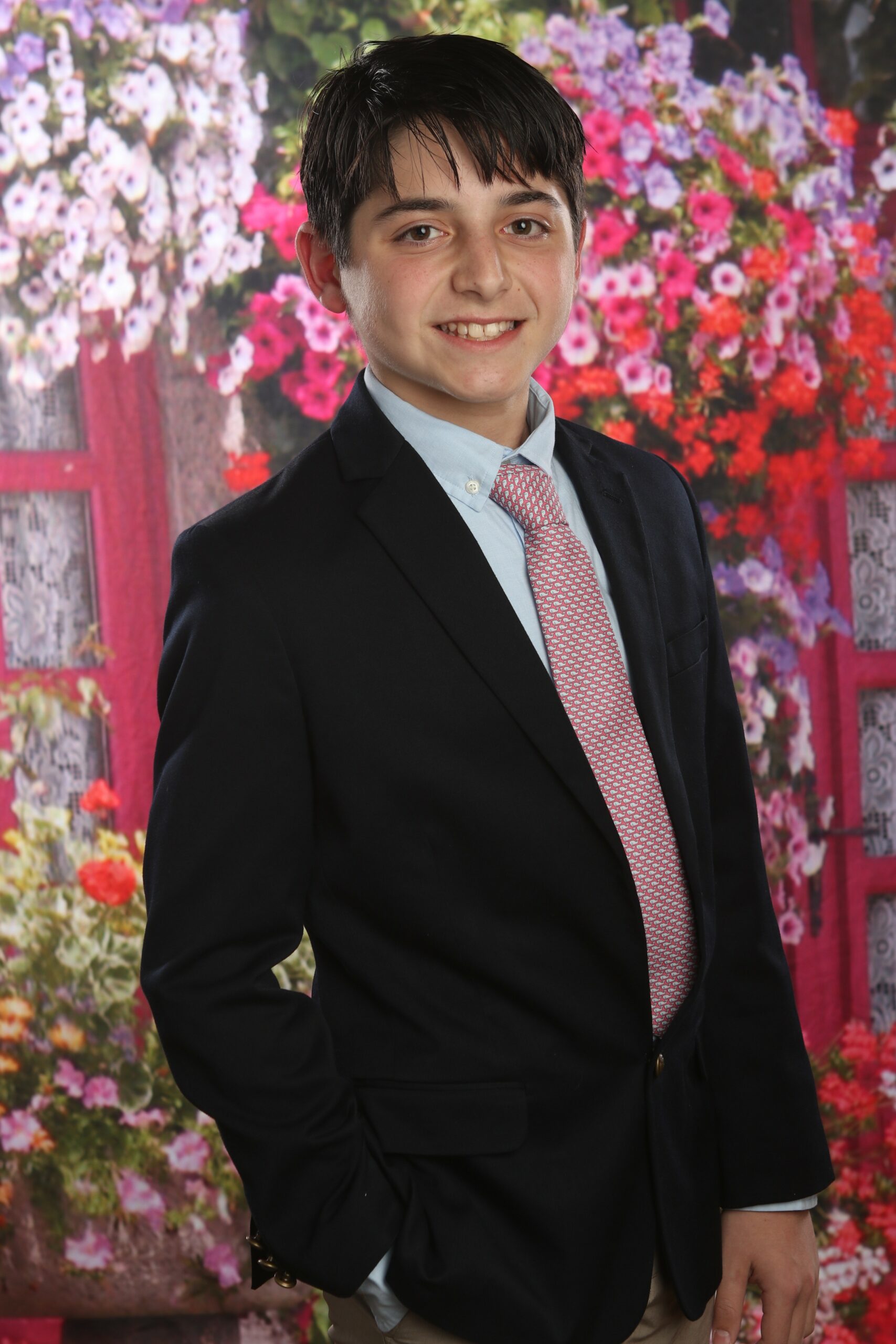 My favorite thing about being Jewish is being able to eat Jewish foods and experiencing all things Jewish – like CJP, Sunday School, growing up in our temple community and meeting new people at Jewish sleep away camp – URJ Camp Coleman. Becoming a bar mitzvah means a lot to me, but I am especially excited about the extra responsibilities that come with being recognized as a man to the Jewish world. Preparing for this big event has taught me that I am a quick learner and I really love Jewish life.
My Mitzvah project was to create a registered little library for the temple religious school so other kids could she their love for books + reading, as well as "get and give" their own books to a good cause. I have a huge passion for reading and want to share it with others. You can read more about little libraries at littlefreelibrary.org. The little library will be installed in the religious school lobby – come check it out and grab a book or drop one off! 
Thank you for supporting this project and sharing with me in this special occasion!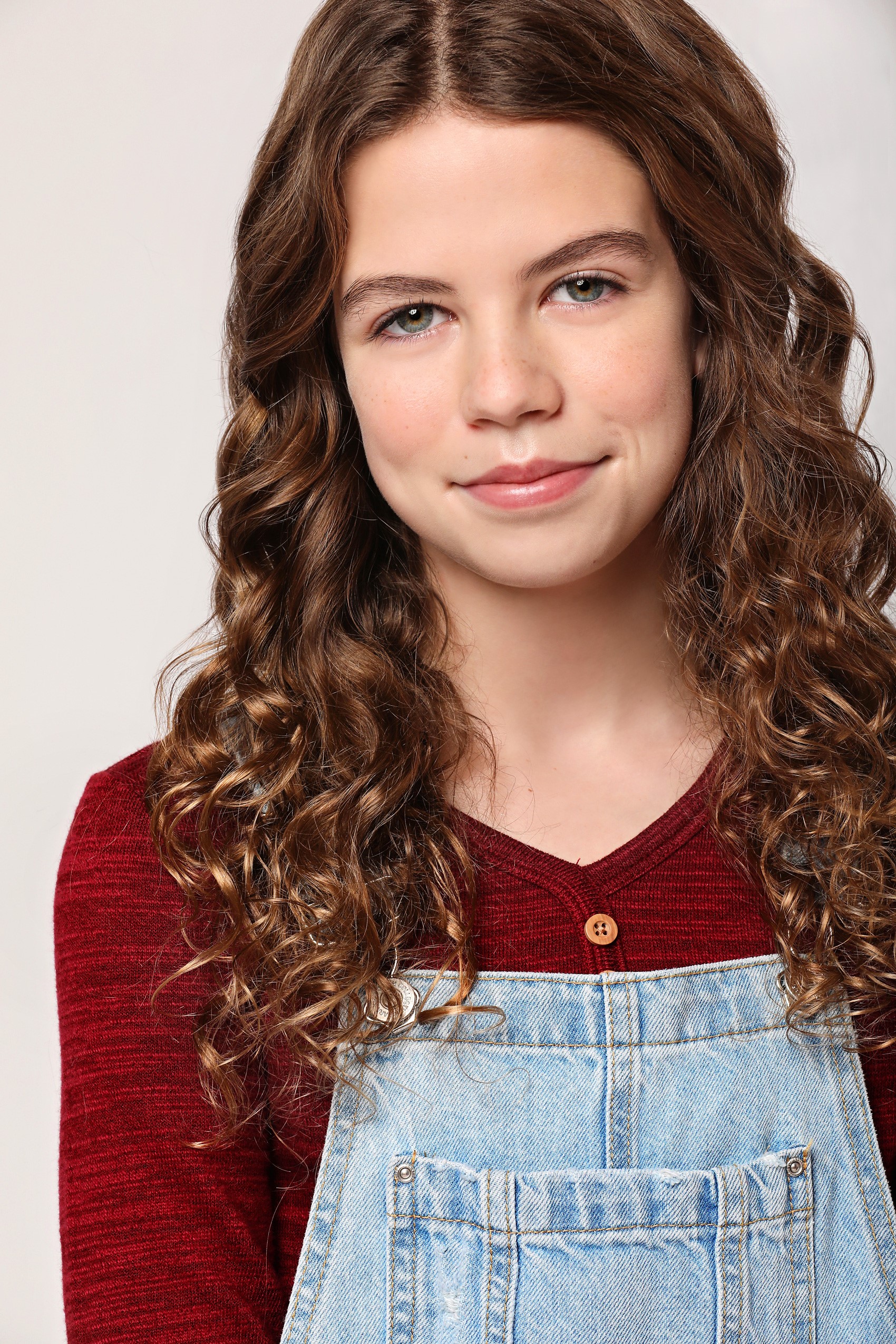 My favorite thing about being Jewish is being able to share it with others and celebrate traditions with my family. To be a Bat Mitzvah is very special to me, and it's recognizing my maturity and coming of age. In Sheva, I've learned more about myself and my abilities to think about the world and what we can do to make it a better place. While preparing for my Bat Mitzvah I've learned more about the religion of Judaism and the Torah.
My Mitzvah project was working with the organization Rice N' Beans which feeds homeless people and gives them clothes and everyday life necessities for free. I chose it because it really connected with my Torah portion and the whole purpose of it. Everyone should be able to clean themselves every day, get food, and have clothes to keep them warm. While doing my Mitzvah project I learned about others and what some people go through every day. It made me really happy seeing people smile and happy to get care and love from others.
Now that I've become a Jewish adult I plan to continue to work with Rice N' Beans and still share my religion and traditions with others.
Bridgette is the daughter of Rachel and Randy. She is the sister of Brayden. She is the granddaughter of Barbara and Bob Buchholz of Cape Coral, Florida and Johnny and Terry Henry of Monroe, North Carolina.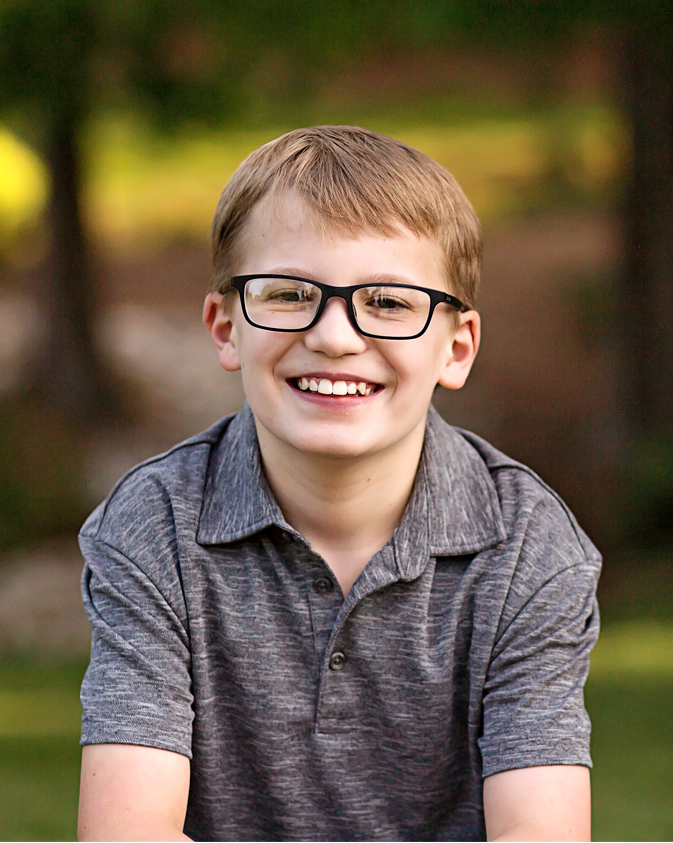 As a Jew, I value community forged from connections. For me, being a bar mitzvah means that you have proved you will do good deeds and help society grow. In my endless hours studying the Torah I learned the importance of memorization. It helps words click into my brain. 
My mitzvah project, as you may recall, was to collect donations to create literacy kits for homeless and impoverished children that don't have the same access to resources for their education. Now that I'm a bar mitzvah, I am going to make sure to put my footprint onto the earth and impact life for the better.
My parents' names are Jennifer and Barry Paul. My sister, my only sibling's, name is Rebecca. My Mommom and Poppop's names are Margorie and Edward Paul. They live both in Naples, Florida and here in Charlotte, North Carolina. My grandma, Barbara Grimes, lives in Wysox, Pennsylvania. 
My favorite thing about being Jewish is a holiday called Shabbat which we get to celebrate every Friday when your family gathers around and eats delicious food like Challah. I have learned that if I work hard I can accomplish great things.  
For my Mitzvah Project I organized a flag football game with The Friendship Circle which is an organization that supports friendships with children who have special needs. It made me feel good about myself since I was helping others. Now that I am becoming a Bar Mitzvah, I plan to keep going to Temple and to continue celebrating Jewish holidays with my family.
Jonah is the son of Amanda and Jeff Zaidman.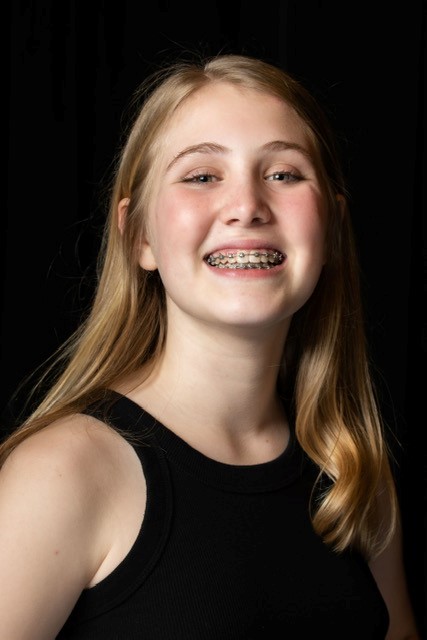 My favorite thing about being Jewish is having a great community and the lessons Judaism teaches. Becoming a Bat Mitzvah means I am becoming a Jewish adult. Through this experience I have learned that I love my religion and am very proud to be Jewish. 
My mitzvah project was volunteering at my old elementary school, Charlotte Jewish Day School. I chose it because it is a very special place to me and it holds a lot of good memories. Also, there are a lot of amazing people there that taught me many important things. I plan on keeping Shabbat with my family, observing the Jewish holidays and attending Hebrew High as a way to keep learning and living Judaism.
Ruby is the daughter of Beth and Bobby Pesakoff, sister of Lilly and Sophie Pesakoff, and granddaughter of Diggie and Lee Pesakoff and George Johnson.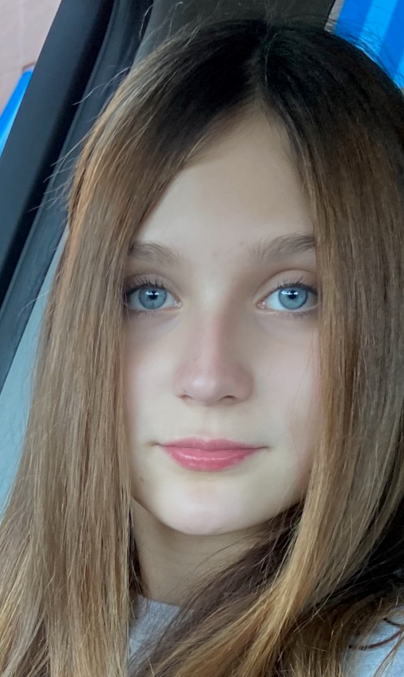 My favorite part about being Jewish is the culture. I love learning the history, eating the foods, looking at the art, and learning the language.  In preparing to become a bat mitzvah, I have discovered that I am more determined than I thought I was. What it means to be a bat mitzvah is that I'm officially a Jew and a Jewish adult. It is a way of showing my mom, my community, God and myself that I care about being Jewish. 
Over the years before I started Sheva, I have always helped out by delivering turkeys on Thanksgiving, or serving lunch or dinner to those in need. So, for my mitzvah project I chose to spend time feeding the homeless. I chose to do this because it's important to me to learn to appreciate everything I have and not take all of the nice things I have for granted.
Once I am a bat mitzvah, I will continue to participate in my Judaism by tutoring other students who are learning Hebrew and learning their prayers, joining Hebrew High, and continuing to do good deeds in our community.
Vika is the daughter of Marci Kahan. 
My favorite part about being Jewish is that it makes me special. I'm one of the only Jewish people at my school, and I like that it makes me a little different. One thing I learned in preparing for my bat mitzvah is that you can't just wait until the last minute – you have to sit down and prepare, and rehearse, and practice, and put in the time and effort.
For my mitzvah project, I am planning to help feed the homeless, especially the people literally standing on the side of the road. Most people at stoplights who are asking for help do have lists of things they need, and so as we have seen people, we have stopped to ask them what would be helpful and then gone to the grocery store and picked up what they actually need rather than what we assume they need.
Now that I am a bat mitzvah, I plan to continue bragging about being Jewish, celebrating holidays like Chanukah and Passover, and coming to services once in a while.
Bella is the daughter of David and Bridget Frankel. She is the sister of Sabrina, Sydney, Bryce, Bailey, and Dalton. She is auntie to Ariella Damiani.