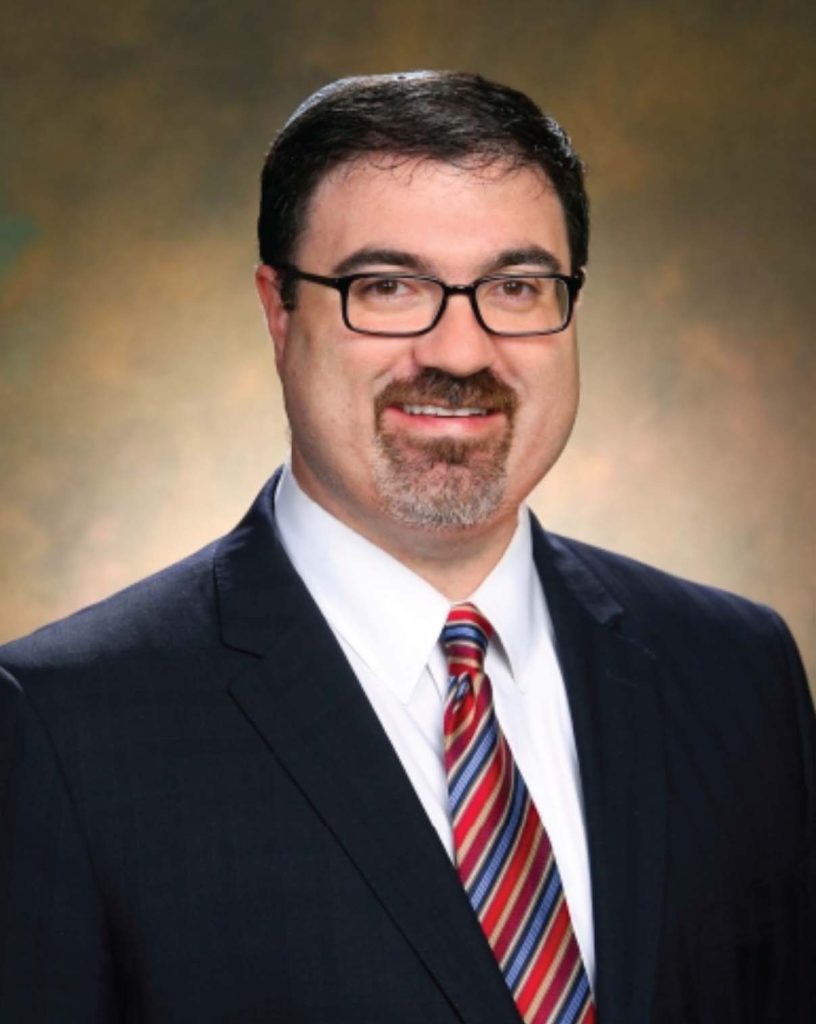 Rabbi Asher Knight grew up in Denver, Colorado. He received his undergraduate degree from the University of Denver and his rabbinical ordination from the Hebrew Union College-Jewish Institute of Religion. Following his ordination, Rabbi Knight served Temple Emanu-El in Dallas and joined Temple Beth El in 2016.
Rabbi Knight has held several leadership roles in the Reform Movement, including the vice-chair of the Commission on Social Action, the leadership and visionary body of the Reform Movement's Social Justice initiatives, the national program chair for the Central Conference of American Rabbis (CCAR), and the national core-team of Just Congregations. He has served on numerous communal boards, including as the Board Chair of the Human Rights Initiative, a board member of Mecklenburg Ministries, the Vice-President of the Rabbinic Association of Greater Dallas, and the Faith Based Advisory Council of the George W. Bush Library. His writings and essays have been featured in publications, including the Relational Judaism Handbook, Mishkan HaSeder, a Passover Hagaddah, and the Social Justice Torah Commentary.
Rabbi Knight is honored to serve Temple Beth El and is happy to make his home in Charlotte, with his wife, Rabbi Ana Bonnheim, their two children, and exceedingly large dog, Glacier. In his spare time, he likes to take walks with his family, travel, cook delicious meals, and read good books.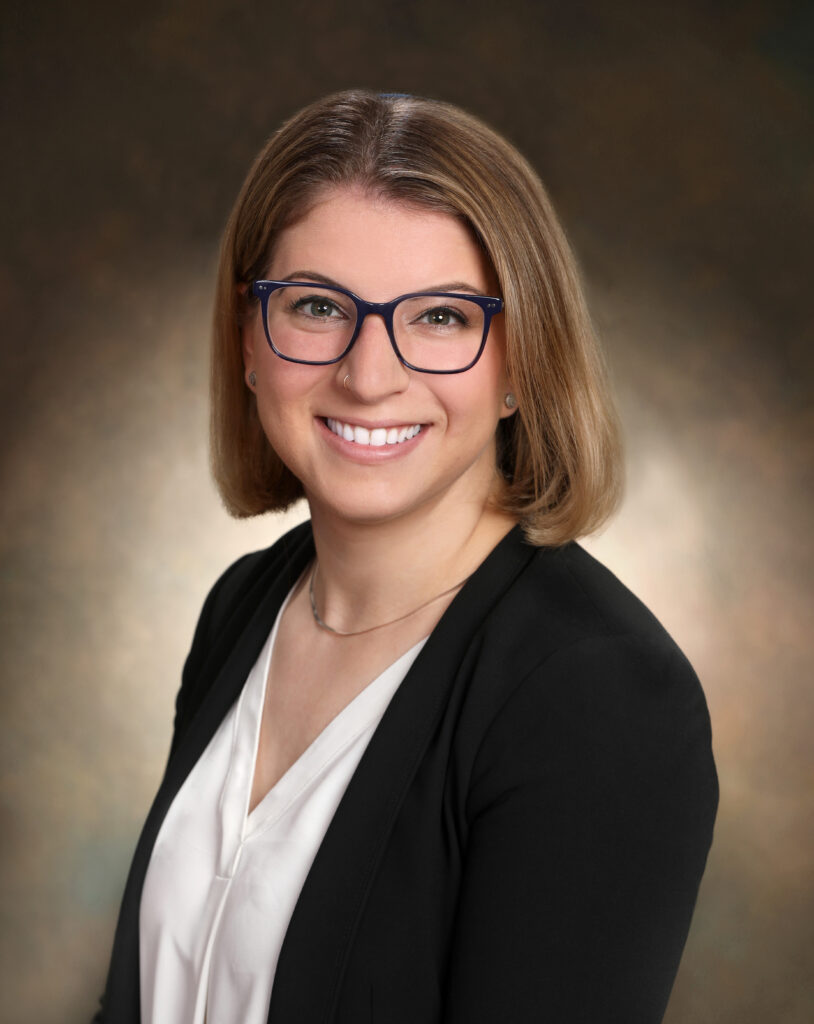 Rabbi Erdheim was born and raised in Livingston, NJ. She fell in love with the South after spending two summers as the Director of Jewish Life at URJ Henry S. Jacobs Camp outside of Jackson, MS. She formerly served as a rabbi at Congregation Gates of Prayer in Metairie, LA where she oversaw young adult engagement and social justice programming. During the summers, she led the staff training and leadership development program at Jacobs Camp.   
Rabbi Erdheim received her rabbinic ordination and nonprofit management degrees from Hebrew Union College in Los Angeles in 2019. While in school, she served as the student rabbi for two years in Amarillo, TX. She was also the intern at Hillel 818, a communal Hillel for Cal State Northridge, LA Valley College, and Pierce College in the San Fernando Valley.   
Rabbi Erdheim is a devoted fan of the New York Yankees and the New Orleans Saints. She loves to go to the movies and try out new breweries. Rabbi Lexi, her husband, Charlie, and their husky, Henry, are thrilled to be joining our Temple Beth El family.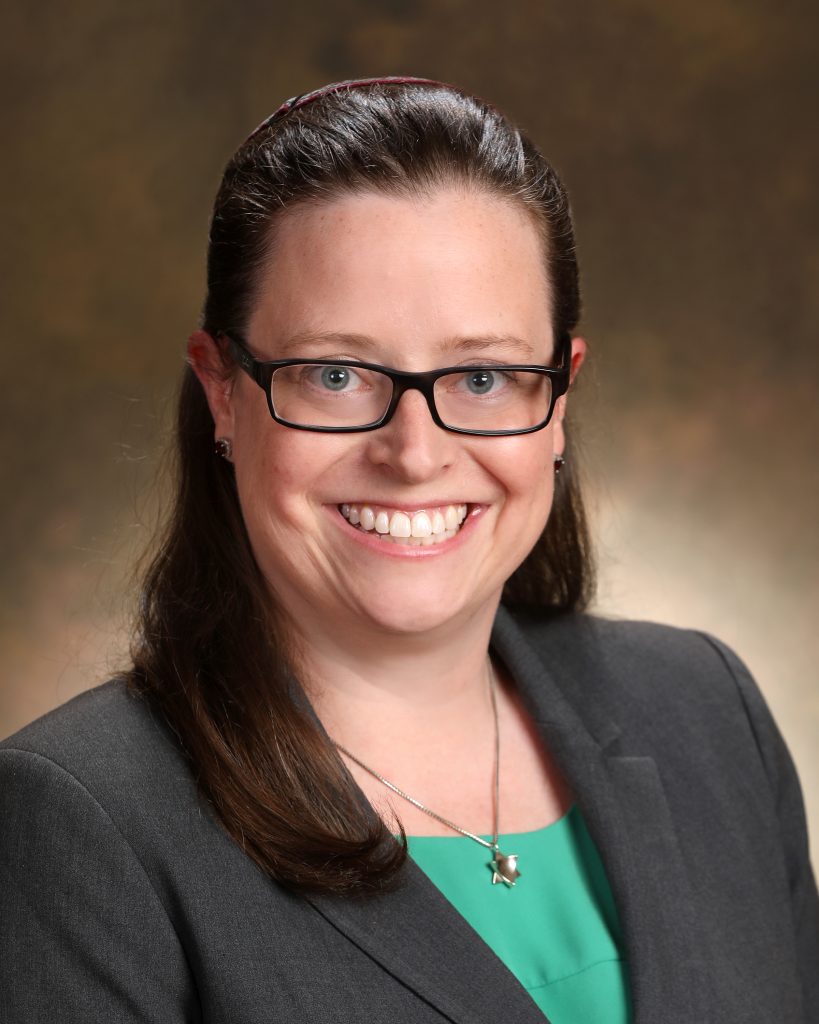 Director of Lifelong Jewish Learning
Rabbi Beth Nichols sees the rabbinate as an opportunity to help people form meaningful relationships with Judaism, God, and the Jewish people. She strives to make Judaism feel accessible, relevant, and applicable by developing and supporting a diversity of ways for people to connect and find meaning
Rabbi Nichols enjoys the dual role of designing innovative Jewish educational opportunities and serving as a member of the clergy team. She values the opportunity to develop long-term relationships with kids while partnering with parents to support their development. She especially enjoys working with teenagers, who call her "RBN."
Rabbi Nichols was ordained in 2007 at the Los Angeles campus of Hebrew Union College-Jewish Institute of Religion, where she also completed her Master of Arts in Jewish Education. Rabbi Nichols most recently served for 13 years as Rabbi and Director of Congregational Learning at Temple Israel of New Rochelle, New York, where she oversaw educational programs for all ages. While in rabbinical school, Rabbi Nichols served as an intern at Temple Emanuel in Beverly Hills, CA, Temple Beth Sholom in Santa Ana, CA, and Congregation Beth Shalom in Yuba City, CA.
Rabbi Nichols grew up in Lexington, Massachusetts, active at the local Reform temple. As a teenager, the Jewish professionals at her home congregation inspired her to pursue the rabbinate. Rabbi Nichols graduated summa cum laude from Amherst College with a B.A. in Religion and Psychology in 2001.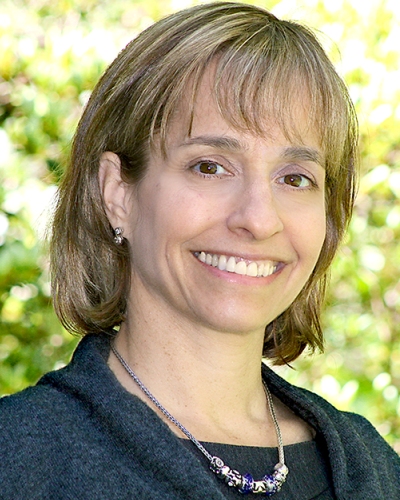 Rabbi Judith Schindler served as Senior Rabbi of Temple Beth El from 2003-2016 and as Associate Rabbi from 1998-2003. She is currently Associate Professor of Jewish Studies and Director of the Stan Greenspon Center for Peace and Social Justice at Queens University of Charlotte. Prior to coming to Charlotte, she was an Associate Rabbi at Westchester Reform Temple in Scarsdale, New York. She received her Bachelor's Degree in Clinical Psychology from Tufts University in 1988 (magna cum laude), her Master's from the Hebrew Union College in Los Angeles in 1993, and her rabbinic ordination at the Hebrew Union College in New York in 1995.
Rabbi Schindler serves on the Executive Committee of the Charlotte Clergy Coalition for Justice, is co-chair of the Clergy Council of MeckMin (Charlotte's interfaith organization), is co-chair of the Rabbinic Council of the Association of Reform Zionists of America and is a Trustee of the Reform Pension Board. She is past Co-Chair of the Women's Rabbinic Network and served on the Board of the Charlotte-Mecklenburg Coalition for Housing.
On behalf of Temple Beth El, Rabbi Schindler envisioned and led the creation of four social justice documentaries being utilized across the country. "Souls of Our Students: Appreciating Differences" and "Souls of our Students: A Transgender Focus" address diversity in schools. "Souls of Our Teachers" addresses urban education and "Souls of our Neighbors" explores the value of creating affordable housing. Three of the documentaries earned Telly Awards. Rabbi Schindler has contributed chapters and articles to more than ten books and is currently researching and co-authoring a book on recharging congregations through civic engagement and moving the religious community from volunteerism to advocacy.
Among the many awards she has received, Rabbi Schindler was named Charlotte Woman of the Year in 2011. She received the 2008 Humanitarian Award from the Charlotte Coalition for Social Justice, the 2008 Mecklenburg Ministries Interfaith Clergy Award and was selected as one of Charlotte's USA 20: Celebrating Dynamic Women in 2010.
Rabbi Schindler is the daughter of the late Rabbi Alexander Schindler who was president of the Union for Reform Judaism from 1973-1995.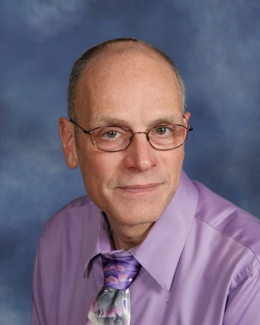 Andrew Bernard served as cantor at Temple Beth El in Charlotte, NC from 1999 to 2017. Under his leadership, the synagogue launched a number of nationally-recognized initiatives including the b'nei mitzvah peer tutoring program, the teen band and teen vocal ensemble, and a comprehensive human sexuality program known as STAR (Sex, Torah, and Relationships). While engaged in many aspects of congregational life, Cantor Bernard's focus was creating innovative, engaging, and meaningful worship, and working with youth. As the congregation's longest-serving clergyperson, Cantor Bernard was a teacher and mentor to students in grades 3–12 and beyond for 18 years. Upon his retirement, the congregation recognized Cantor Bernard's work by renaming the youth engagement fund in his honor.
Cantor Bernard earned undergraduate degrees in piano performance and pre-med from Oberlin College and the Oberlin College Conservatory of Music, and his masters and doctorate in choral conducting from the University of Washington where he was a student of Abraham Kaplan. His doctoral research on Benjamin Britten's War Requiem and Leonard Bernstein's Kaddish Symphony earned him national recognition. He was ordained as a cantor and awarded the Master of Sacred Music degree from the Debbie Friedman School of Sacred Music at HUC-JIR in 1998.
Cantor Bernard trained as a hospital chaplain at New York Hospital, NYU Medical Center, and was a resident in clinical pastoral education at Children's Hospital Medical Center in Cincinnati, Ohio. He served as Chaplain Specialist at the Levine Children's Hospital in Charlotte from 2005 to 2017. A member of Carolinas HealthCare system's pastoral care advisory group from 2001 to 2017, Cantor Bernard was the voice for Jewish religious and cultural values in the department of spiritual care and education.
Before entering seminary in 1994, Andrew was a professional musician in Seattle holding various positions as music director, conductor and soloist in congregations and community organizations including Temple De Hirsch Sinai, First United Methodist Church and the Community Sing-Along Messiah. He was Artistic Director and Conductor of the Seattle Pro Musica Singers and Chamber Orchestra from 1980-1985. He has been an active participant in many professional, community and charitable organizations.
Cantor Bernard is the author of The Sound of Sacred Time: A basic textbook to teach the Synagogue modes. The textbook, available from the author, has been distributed worldwide and used in at seminaries in the U.S. and Europe. His Spring 2007 interview on the Kaddish in Reform Judaism Magazine initiated that publication's series on music and liturgy.
Cantor Bernard contributed to, among others, the synagogue music curriculum Divrei Shir, Worship Music: a concise dictionary, and the URJ website supporting Mishkan T'filah. His liturgical compositions have been published by Transcontinental Music and Synagogue 2000. Cantor Bernard has been a member of the Reform movement's Commission on Worship, Music and Religious Living since 1995, serving as a vice-chair from 2005-2014. He was conductor of the 2005 URJ Biennial Choir and guest conductor of the Atlanta Jewish Choral Festival in 2002 and 2005. In 2010, Cantor Bernard traveled to Brazil under the auspices of the World Union for Progressive Judaism where he served as clinician at Lashir Benefesh in Porto Alegre and traveled throughout the country leading workshops, concerts, and worship services. He also served on the faculty of the North American Jewish Choral Festival and Mifgash Musicale, and was adjunct faculty at Hebrew Union College, teaching in the cantorial certification program. Cantor Bernard is a member of the American Conference of Cantors, which honored him with its inaugural President's Award for Volunteerism in 2008.
Having returned to his beloved Seattle, Cantor Bernard is pursuing his twin passions of swimming and coffee.