School is over for the year and as I reflect on the past year, I can say that Religious School had a great year. The Camp Thunderbird retreats were highlights and the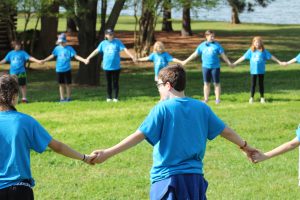 Tuesday Hebrew option helped many families solve their scheduling issues. We took field trips, celebrated holidays and lifecycle events, experienced the Butterfly Project, created art masterpieces, spent time with our clergy, and learned so many important subjects. Yes, it really was a full and successful year!
And now, it's summer and everyone asks me what I am going to do with all my free time! I just smile and say that I will be sitting in my office doing all the work that is necessary to begin school on September 23.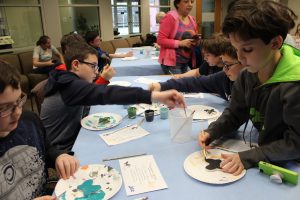 There are teachers to hire, books to order, curriculum to write, schedules to make and on and on! Tracey Lederer and I need the whole summer just to put it all back together. Registering every student and assigning classes takes up a huge amount of time. And this year the enrollment process is brand new!
Religious School enrollment is electronic and can only be accessed through your TBE ShulCloud account. Every family will need to activate their family account in order to find the school enrollment form. You will find the Member Portal on the Temple Beth El website. Once your account is activated, you can edit your information and enroll in school.
For initial login and password creation:
Click Member Portal on the top right of our website, templebethel.org.
Click Log In on the top right of our TBE ShulCloud landing page.
Click Forgot Password and enter your email address on file with TBE.
Check your email for a link to create a password and manage your account.
More detailed instructions are found on the TBE ShulCloud landing page.
I am looking forward to a wonderful and productive summer and will be so happy to welcome all my students and teachers back to school in September. How fortunate I am that I love what I do. How grateful I am to part of the Temple Beth El family. Have a wonderful and safe summer!