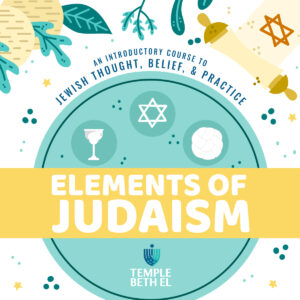 Fall 2023: Saturdays at 9:00am (began August 5) | Temple Beth El
Winter 2024: Wednesdays at 7:00pm (beginning January 3) | Temple Beth El
Elements of Judaism is an introductory 10-week course to Jewish thought, belief, and practice. This program is designed for anyone who wants to reinforce or establish a foundation in Judaism. Do you want to brush up on your basic knowledge? Are you part of an interfaith family? Are you considering conversion to Judaism? Just curious? This is the course for you. 
For those interested in exploring conversion to Judaism, Elements of Judaism is intended to be your first step.  
Tuition: $50, plus approximately $36 for course materials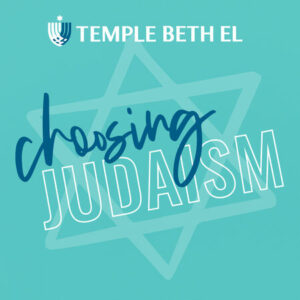 Spring 2024: Sundays at 1:00pm (beginning March 17)