Learning is constant at Temple Beth El. These learning opportunities are open to all and generally do not require registration. People are invited to join throughout the year.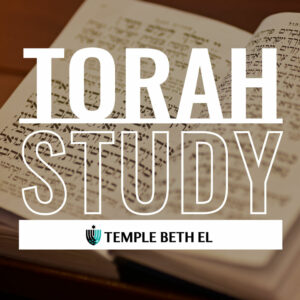 Saturdays at 9:00am | Temple Beth El and Zoom
Each Shabbat morning, we gather to read and discuss the week's Torah portion. Our Torah study is warm, open to all, and led by Temple clergy and lay leaders. No prior experience with Torah learning is necessary; just come as you are, with an open mind!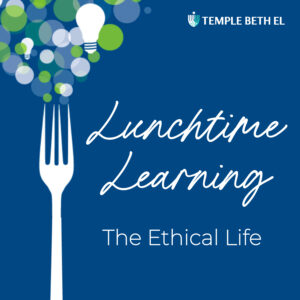 Lunchtime Learning: The Ethical Life
Every Third Friday (beginning October 20) at 12:00pm | Zoom
Jewish text and tradition provide an important framework which demands that we live in a way that promotes a just and equitable world. But many of our texts were composed centuries ago. In this monthly virtual course, we will consider how we can apply the wisdom of our ancestors to contemporary ethical dilemmas, such as the ethics of disabilities and inclusion, surrogacy, and plastic surgery.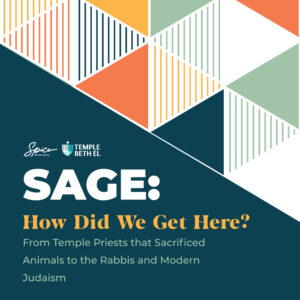 SAGE: From Sacrifice to Study - Exploring the Birth of Rabbinic Judaism
Once a month on Wednesday (beginning November 8) at 11:00am | Temple Beth El
The Torah is filled with descriptions of animal sacrifice. Hopefully, you have noticed that we don't do this at Temple Beth El! The ancient Israelite religion and our modern Jewish traditions are very different. How did this change occur? Unleash your curiosity and join Rabbi Knight on a captivating journey into the transformative reshaping of Judaism that took place two millennia ago. From the ancient rituals and the priestly practices of the Israelites to the emergence of rabbinic Judaism, we'll embark on an exhilarating exploration that uncovers the lives, teachings, and wisdom of extraordinary rabbinic sages that changed Judaism forever.