Featured TriBE Leader: Ken Katz - Beer, Bourbon, & Banter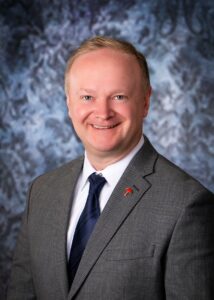 "Being a long-time Temple board member and on the executive board, it was a natural extension to become a TriBE leader when Rabbi Knight initiated the TriBE concept. It was something I naturally wanted to do since the small groups resonated with me." Ken viewed TriBE leadership as an opportunity to involve others and expand his social network, making personal connections in a more meaningful way, and since starting Beer, Bourbon, & Banter, Ken has developed many close friendships.
When beginning a TriBE, Ken believes the leader must be passionate about the purpose, persevere, be resilient, listen to members, and be willing to make changes. The TriBE should be "owned" by the membership. By trying different suggested activities, the members feel more comfortable and stay engaged, leading to a better outcome for the TriBE and the Temple.
Ken does not take it personally if a member decides the TriBE is not suitable for them and chooses to leave. He views this as an opportunity for the member to re-engage in another small group that may be more meaningful for them and for new members to join. As the TriBE continues, Ken hopes to incorporate social media to share the fun.
Are you a member of a TriBE? Are you interested in learning more about TriBEs seeking members? Have you considered starting and leading a TriBE (don't worry, you do not have to do this alone – there is a strong support structure!)? Each month, our TriBE e-newsletter will feature information about a TriBE, share insights from a TriBE Leader, and highlight fun facts about various TriBEs.
Visit the TriBEs webpage to learn more about TriBEs, find your TriBE, or start a NEW TriBE! Questions? Contact Nicole Sidman, Director of Congregational Life.