There are times when you step back from an experience, a moment, a challenge.  You can be struck by many emotions, but one that strikes me is love.  Sometimes love is hard, other times, it is easy – but more than all else, love is enduring.  As Polly and I spent time with our two sons Noah and Simon on a recent vacation, the trip was more rewarding because of how we felt about our kids and each other. As I myself stepped back, watched us interact with each other as we shared in fun activities, I got this sense of the deep feelings of support and friendship our family shared, and it made the trip even better.
I was taken back to the foundation of family and the hard work and luck that have gone into creating our own caring family.  Our family has spent many years in the temple, and the foundation of Jewish living has played an important role for us. We've shared holidays, rituals and simchas.  We've used lessons learned in Jewish spaces to deal with challenges, both big and small, that have inevitably arisen over the years.
As I look back, the values that I was taught by my parents that family are important – they are in fact the foundation for a meaningful life. Giving to your family, giving to your community, doing the right thing, thinking of others, being there when you are needed – that's love. And sitting at the beach watching my family, I felt that deep rewarding and peaceful feeling. I felt love.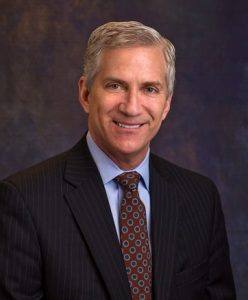 Steve Menaker has lived in Charlotte over 45 years and spent over 30 years serving in a leadership role with many of Charlotte's Jewish organizations, including past president of Temple Beth El.  He and his wife Polly have two sons, Noah and Simon who grew up at TBE and both went to Israel with BirthRight.  He is currently working to develop our Empty Nesters group.