I was two and a half when my sister Lauren was born. Seven weeks early and weighing 3lbs, 10oz, she came out fighting. Everyone was impressed by how quickly she moved through the NICU, coming home healthy and strong.
27 years later, we continue to be impressed by the way Lauren moves through life. I'm not sure how old she was when she decided she wanted to try to do her part to fix the world. Those probably aren't the words she would use, but her resume betrays her: as a college student at Appalachian State, she was in charge of Diversity Affairs for Student Government, served a two-year term as President of Hillel, and volunteered with the LGBT and Women's Centers.
Since graduation, Lauren has worked to build a career in the nonprofit sector and dedicated much of her life to social justice. She has protested against police brutality in Baltimore and worked for Repair the World, a Jewish nonprofit dedicated to engaging young adults in social change. She spent three years working for North Carolina Hillel in Chapel Hill and volunteering with Carolina Jews for Justice. She is currently pursuing her Masters of Social Work with a concentration in Jewish Communal Leadership and just completed a summer interning with the National Council of Jewish Women in Washington, D.C.
Lauren may have come into the world a bit earlier than medical experts would deem ideal, but I like to believe it was because she couldn't wait to start improving it. I find God to be most present when people are treating each other with kindness, compassion, and respect. I've never known my sister to approach a situation any other way. It's easy for me to see the light of God in her because she has dedicated her life to making sure that others learn to see the light of God in themselves.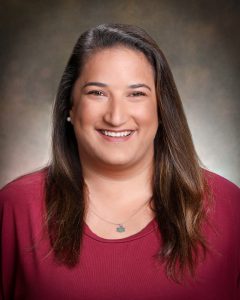 Amy is the Clergy Assistant at Temple Beth El and the current President of Torah on Tap of Temple Israel. When she's not on Shalom Park, which is rare, you can probably find her engaging in Jewish life, somewhere else in the world.